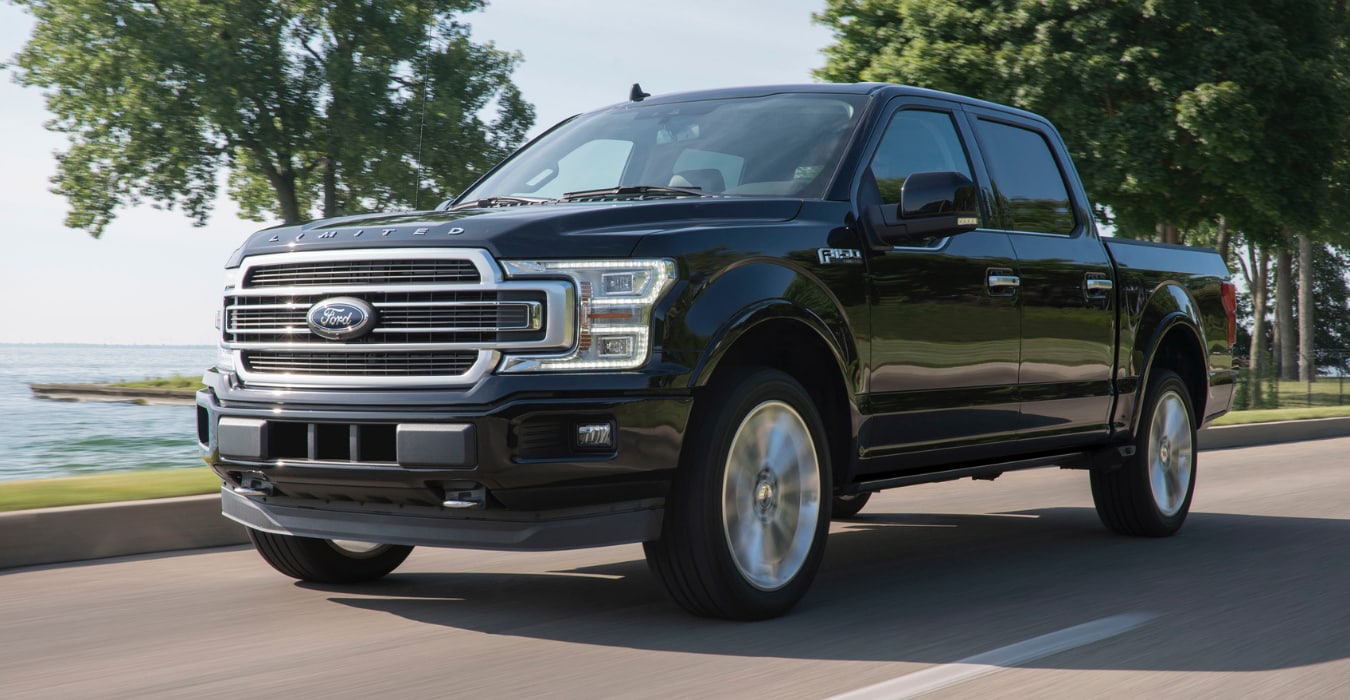 See the all-new 2021 Ford F-150 here.
There is a lot of excitement surrounding the 2020 Ford F-150 in the world and especially here at Phil Long Ford Chapel Hills in Colorado Springs. We always have the latest Ford F-150 news for our customers and can't wait to share the information we currently know. Let's take a look at the new F-150 towing capacity, configurations, release date, engine options, features and other important specifications.

View New Ford F-150 Inventory


2020 Ford F-150 Release Date
The 2020 Ford F-150 went on sale in late 2019. Shortly after Ford updated their website to show the 2020 F-150 instead of the 2019, we knew that meant we would see the new F-150 hitting dealerships soon. Stop by Phil Long Ford Chapel Hills for more information and to check out the 2020 lineup of Ford trucks.


2020 Ford F-150 Price
The 2020 Ford F-150 has a starting price of $28,795 for the XL trim. The 2020 Ford F-150 XLT starts at $34,760; the 2020 Ford F-150 Lariat starts at $42,750; and the 2020 Ford F-150 King Ranch® starts at $52,990. For the top trim levels, the 2020 F-150 Platinum price starts at $55,520 while the 2020 F-150 Limited starts at $67,735. The starting price tag for a Ford F-150 Raptor in 2020 is $53,455.


2020 Ford F-150 Configurations
There are several 2020 Ford F-150 configurations you will be able to choose from (7 in total). We anticipated that many of the same configurations found in the 2019 Ford F-150 would hold true for the 2020 F-150. This includes the F-150 Raptor, Lariat, Platinum, XLT, King Ranch, XL, and Limited models. It's confirmed that the 2020 Ford F-150 will come in these trim levels: XL, XLT, Lariat, King Ranch, Platinum, Limited, Raptor. Ford further confirmed the introduction of a new Ford F-150 Electric Hybrid but it doesn't appear to be available in the 2020 lineup. There's been plenty of speculation about the Ford F-150 hybrid but given the time frame it's likely we won't see it until the 2021 lineup or later. Keep your fingers crossed.


2020 Ford F-150 Towing Capacity
For a while we didn't have concrete numbers on the 2020 Ford F-150 towing capacity, but now we have solid information from the company. The 2020 Ford F-150 is set to have the same towing specs as the 2019 model. Ford Motor Company further stated that 2020 F-Series Super Duty models will have the highest conventional and payload ratings ever. Considering how impressive this is already, we are excited to see what comes next for the F-150. Similar technology will most likely be used across all 2020 F-Series models so if the 2020 Super Duty is getting a boost it's likely the F-150 will as well.


Ford F-150 Electric Hybrid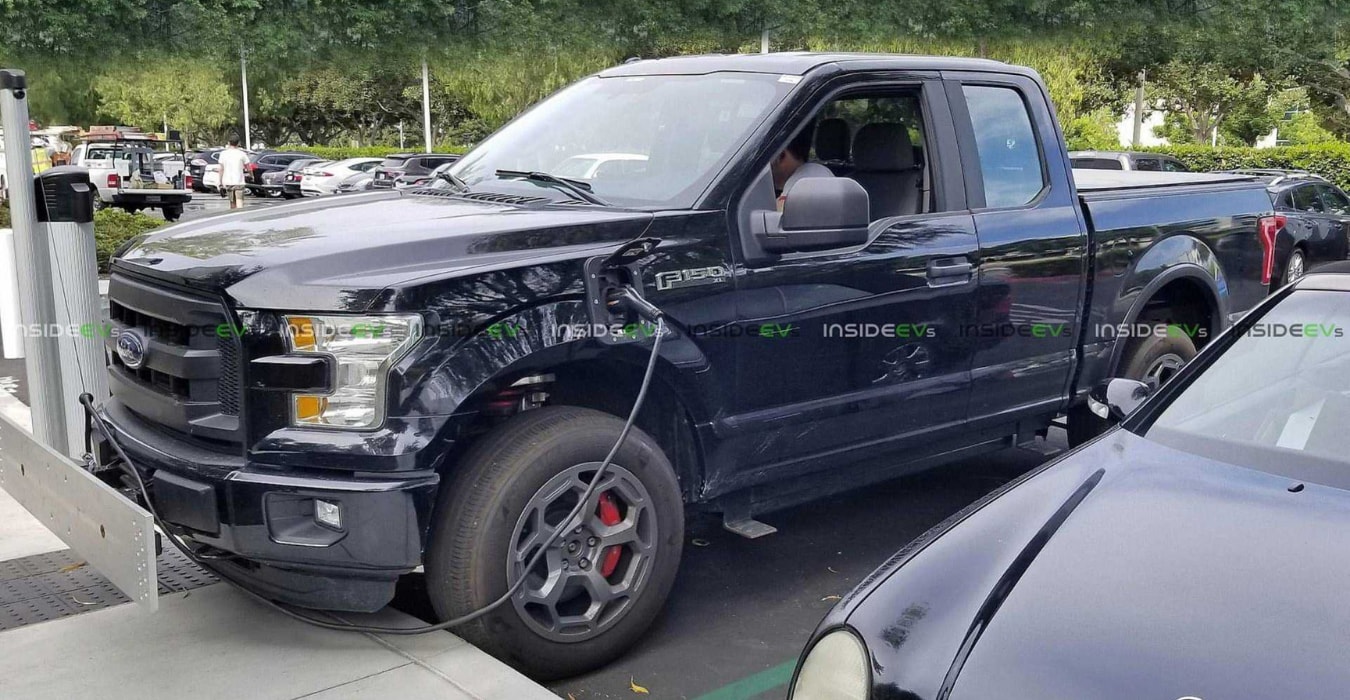 As we previously mentioned, there have been lots of rumors and speculation about a Ford F-150 hybrid or electric vehicle. It's possible that we will have to wait until the 2021 Ford F-150 Hybrid lineup until this happens, but we were hopeful it would arrive in the 2020 F-Series lineup. The next generation F-150 is expected to have cutting edge technology that rivals the Rivian R1T electric pickup and Tesla's electric pickup. Ford has invested a lot of money in electric vehicles and hybrid technology since the turn of the century producing the first hybrid SUV (2005 Ford Escape Hybrid) ever made. This trend is only increasing and adding hybrid options to Ford trucks speaks to that.


2020 Ford F-150 Engine Options
The 2020 Ford F-150 will continue to offer numerous engine options. The 2019 Ford F-150 lineup has six engine choices, and we expect that all of them will carry over into the new 2020 F-150 models. It is now confirmed that the 2020 Ford F-150 will have the following engine options: 3.5L EcoBoost, 3.0L Power Stroke Turbo Diesel, High-Output 3.5L EcoBoost, 2.7L Turbocharged EcoBoost, 5.0L Ti-VCT V8, and 3.3L Ti-VCT V6.. If Ford manages to release the Ford F-150 Hybrid in 2021, it's likely we might see an F-150 electric engine that pushes out the most horsepower ever offered in an F-Series as electric motors tend to have high horsepower / torque specs.


2020 Ford F-150 Performance
The 2020 Ford F-150 contains the same equipment as the 2019, but the Super Duty will have a new ten-speed automatic transmission that replaces the previous six-speed. We might see some slight changes with the 2020 Ford Raptor, but mostly these changes will not be aesthetic. We won't see a redesign of the F-150 in 2020, but minor tweaks and changes have been made to the body and interior to make a more upscale appearance. There are some concept models dubbed the Ford F-150 Atlas and the Ford F-150 Sema that seem to have gone through quite the exterior redesign. However, if we see any changes to the Ford F-150 in 2020, it will probably increase the capability and versatility of this full-size truck rather than an exterior focus.


2020 Ford F-150 Interior Design
We expect the 2020 Ford F-150 to feature similar interior design to the 2019 lineup. The 2019 Ford F-150 comes in three body styles: Regular, SuperCab or SuperCrew. The first model seats three people, while the other two have room for six.