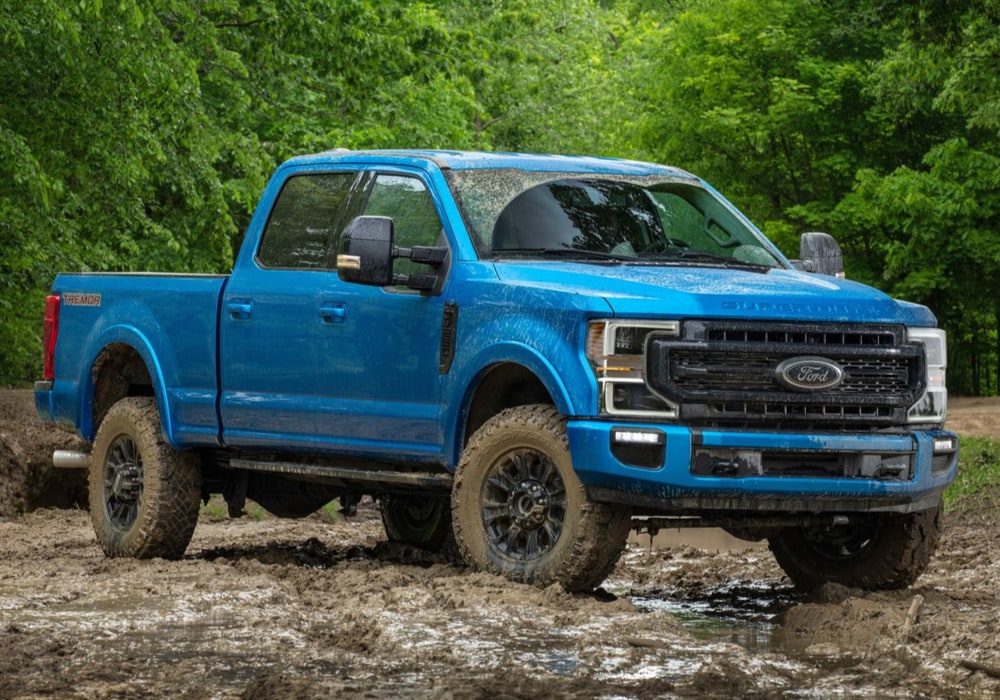 We expect the 2020 Ford F-250 Super Duty to arrive at our dealership in the coming months. Ford updated their website in November 2019 to show the 2020 Super Duty instead of the 2019 model. That's why we want to take a closer look at what the new Ford F-250 for sale in Colorado Springs has to offer. The price of the new Super Duty starts at $33,705. Let's examine the 2020 Ford Super Duty payload, engine options, towing capacity, configurations, plus additional specifications. Further, we'll compare the changes that took place between the 2020 Ford F-250 and the 2019 model. When we are all done, we will look at what is different between the F-250 vs. F-350 vs. F-450.

View Super Duty Inventory


2020 Ford Super Duty Configurations
At first, we didn't have all of the information regarding the 2020 F-250 Super Duty models but now we do. Similar to 2019, the 2020 Super Duty will have 6 available trim levels: XL, XLT, Lariat, King Ranch, Platinum and Limited. You can also choose to drive the 2020 Ford F-350, 2020 F-450, 2020 F-550, or the 2020 Ford Super Duty Chassis truck. The newest configuration is the all new 2020 Super Duty Tremor Off-Road package but we will get to that in a minute.


2020 Ford F-250 Super Duty Towing Capacity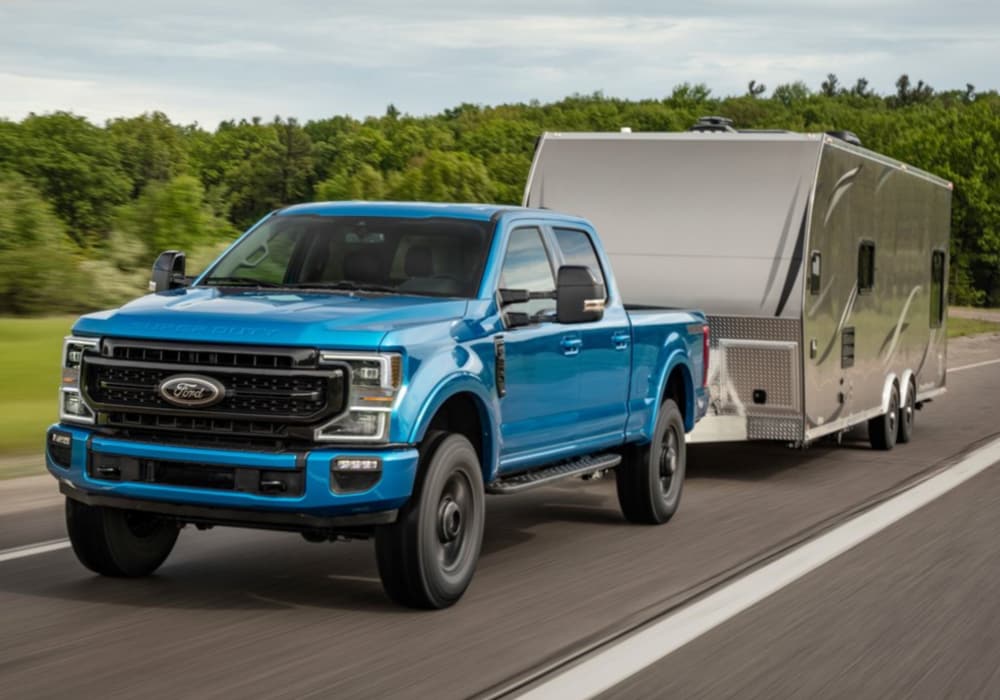 Some of the biggest news surrounding the 2020 Super Duty is the newly released 7.3-liter V8 motor that features a higher output. This will be available on the 2020 Ford Super Duty and changes the towing capacity of the gas-powered engines substantially. The 2020 F-250 towing capacity exceeds 2019's figures. The 2019 Super Duty had a maximum conventional towing of 21,000 lbs., maximum 5th wheel towing of 27,500 lbs., and a maximum gooseneck towing of 35,000 lbs. The 2020 Super Duty has a maximum conventional tow rating of 24,200 lbs., maximum 5th wheel towing of 32,500 lbs., and a maximum gooseneck tow rating of 37,000 lbs. 


2020 Ford F-250 Super Duty Payload
In the same regard, the 2020 F-250 Super Duty payload numbers also exceed the 2019 model. The 2019 Ford Super Duty carried up to maximum of 7,630 pounds. The new 2020 Super Duty has a maximum payload of 7,850 lbs.


2020 Ford Super Duty Changes: New Engine & The Tremor
One of the most significant changes with the 2020 F-250 Super Duty vs the 2019 Super Duty is the extra motor option. With an increase in towing capacity, power, and torque, you can expect a more capable Super Duty truck. In Ford Raptor-esque style, there's now the option to choose the Tremor; a rock-crushing off-road variant claiming to be the most capable off-road Super Duty ever made. In addition, the 2020 Ford F-250 comes with advanced technology for entertainment and safety.

View F-250 Inventory


New 2020 F-Series Tremor Off-Road Package in Action
2020 Ford Super Duty Engines: All-New 7.3L V8
For the 2020 Ford F-250 Super Duty, we will still have the 6.2-liter gas V8 motor as the base option. This combines with six-speed auto for a smooth ride. With the 2020 Ford F-350, drivers receive the new TorqShift ten-speed auto paired to the same engine. There's also a 6.7-liter power stroke turbo-diesel that is available with the 2020 Ford F-450. If you prefer, this engine is available with the F-250 and F-350 as well. The biggest news, however, is the 2020 Ford Super Duty pushrod 7.3L OHV PFI gas V8. This V8 engine works in perfect harmony with the new TorqShift ten-speed auto transmission; available on most Super Duty models. With all these 2020 Ford F-250 engine options, it might be tough to choose in the end.


2020 Ford Super Duty Tremor Package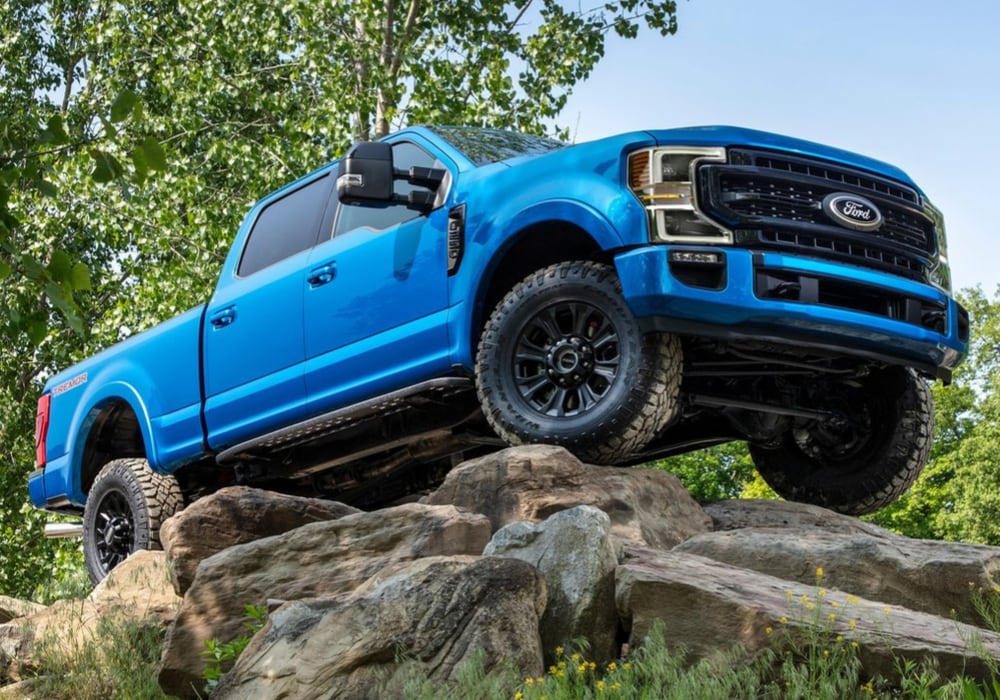 Here are the biggest highlights of the all-new off-road 2020 Super Duty Tremor from Ford Media:
The Tremor Off-Road Package combines off-road prowess with outstanding towing and payload capability that one should expect out of a Super Duty.


A Super Duty Tremor enables you to seamlessly move from heavy duty work days to fun-packed weekend adventures with upgraded suspension and off-road running boards. Tremors also have 35-inch maximum-traction all-terrain tires - the largest tires fitted to a heavy-duty pickup.


Any Super Duty with the Tremor package gains access to Trail Control™ and a special rock-crawl mode seen before in the F-150 Raptor. Along with other driving modes, these are the first-ever selectable drive modes offered in the Super Duty lineup; as if it wasn't convincing enough already, the Tremor boasts best-in-class water fording of 33 inches.


The Tremor package will be available on a variety of trim levels on both the 2020 F-250 and 2020 F-350 Super Duty trucks with your choice of either the all-new 7.3-liter gas V8 or third-generation 6.7-liter Power Stroke® diesel engine.


2020 Ford F-250 Super Duty Interior
There are three 2020 Ford F-250 cab configurations to pick from: Regular Cab, SuperCab, or Crew Cab. The first provides seating for three while the other two have room for six. On the base model, you can receive vinyl upholstery, a driver information center, a rearview camera, air conditioning, tilt-and-telescoping steering wheel, plus a four-speaker sound system.


2020 Ford F-250 Super Duty Technology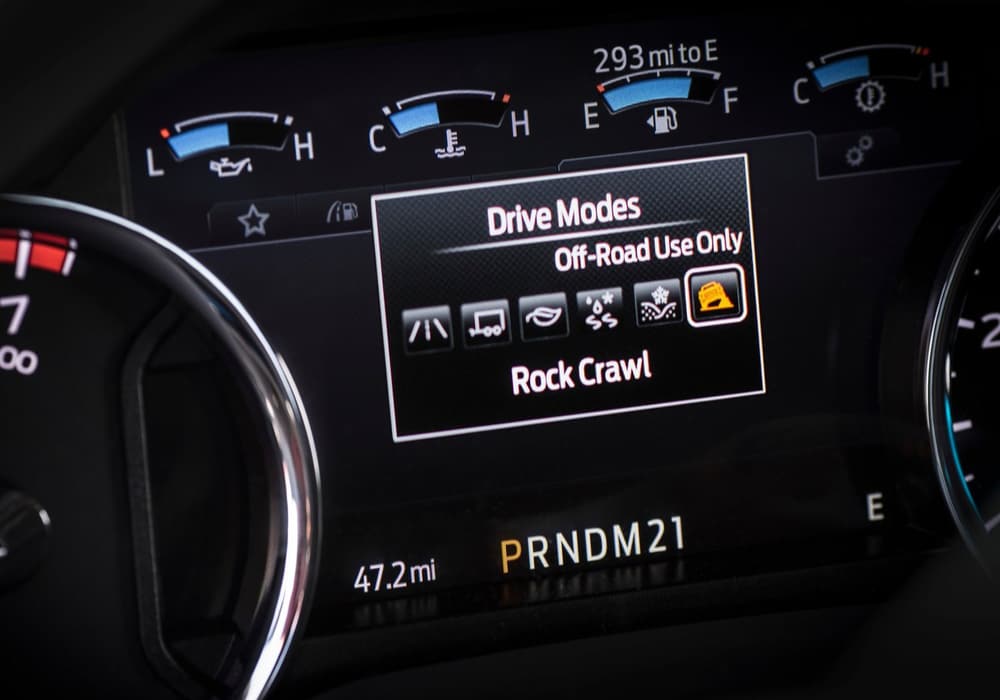 In addition to the other upgrades, the 2020 Ford F-250 Super Duty gains some new technology. The standard on every model is the 4G LTE modem plus a Wi-Fi hotspot. You can also receive the Pro Trailer Backup Assist that helps drivers reverse while towing a trailer. On the XLT trim and higher, some of the standard safety technology includes automatic emergency braking, pedestrian detection, lane departure warning, a blind-spot monitor, and forward collision warning.


2020 Ford F-250 Super Duty Exterior
We also see some styling changes on the 2020 Ford F-250 Super Duty. This Ford F-250 redesign provides an updated front bumper and a larger grille. These aid in creating more airflow to the powertrain. With a dual-rear-wheel pickup, you also get an even more prominent grille. Ford also added a new tailgate and revised taillights.


F-250 vs F-350 vs F-450
Compare the 2020 Ford F-250 to some of the other Super Duty models, and you will notice that the biggest differences are in the engines, payload and towing capacity along with the class segment such as the Chassis Cab models. Interior design and trim levels usually stay the same. The payload and towing specs don't change too much between the F-250 and F-350 but once you reach the F-450 these numbers start to increase significantly. A 2020 Ford F-250 comes standard with a 6.2-liter V8 and six-speed auto. When you upgrade to the 2020 F-350, you get the ten-speed transmission instead. The new 7.3L V8 is available on all Super Duty trim levels. Above the F-250, you tend to see available dual rear-wheel configurations and slight changes in exterior dimensions.


2020 Ford Super Duty in Colorado Springs
Make an Inquiry