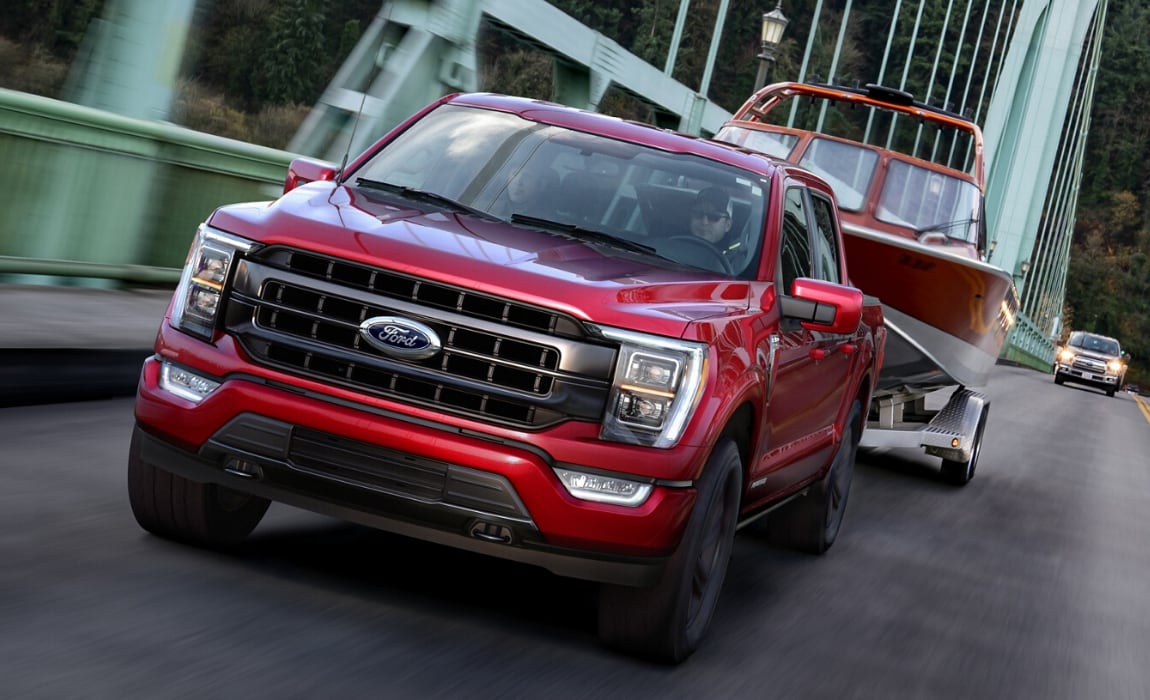 Everyone wants to know more about the first-ever Ford F-150 Hybrid truck, so we thought it was time to cover the highlights. In this article, we will look at the F-150 electric hybrid truck prices, the 2021 Ford F-150 Hybrid release, as well as the trims, powertrain, all-electric range, safety features, and reviews. With this recent F-150 Hybrid news, you won't need to wonder anymore.

View New Ford F-150 Inventory


2021 Ford F-150 Hybrid Release Date
It was only a year ago when Ford confirmed that the all-electric F-150 was in the works. We probably won't see that model until 2022 or later. In the meantime, the automaker is offering the first-ever Ford F-150 Hybrid. It's official, the 2021 Ford F-150 3.5L PowerBoost Hybrid will release late 2020 to early 2021.


Ask Us About the First-Ever 2021 Ford F-150 Hybrid Truck
2021 Ford F-150 Hybrid Price & Configurations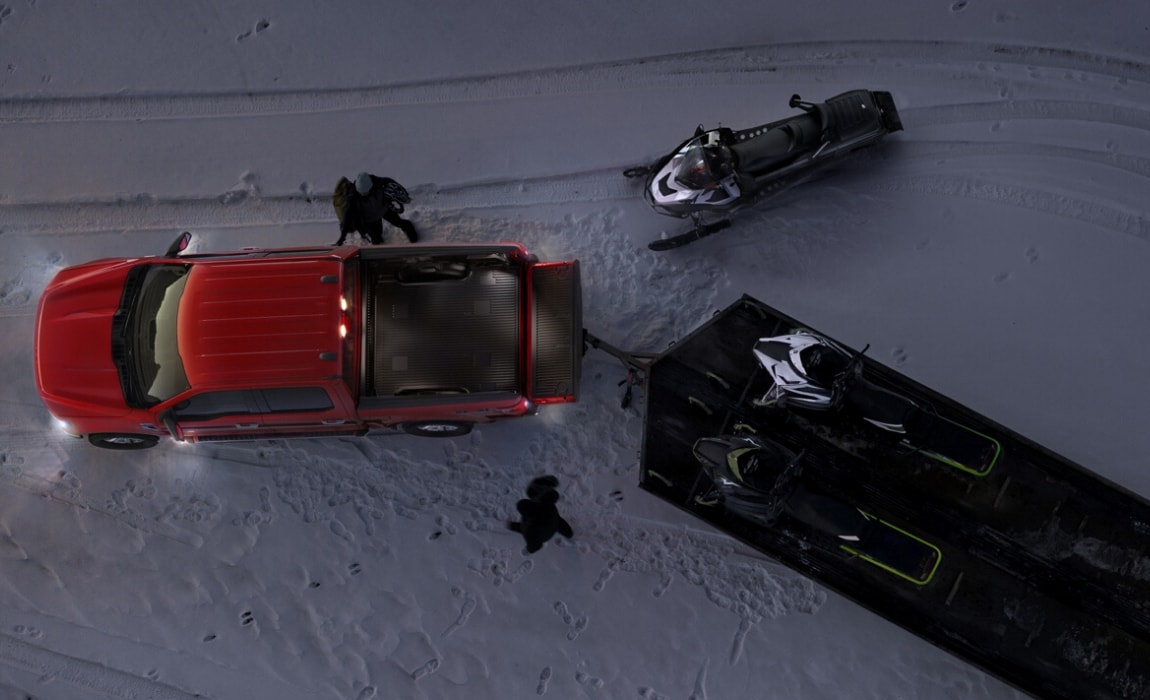 First, it is worth noting that the all-new PowerBoost hybrid powertrain is only available on the SuperCrew F-150 cabs and is currently not offered on the Regular Cab or SuperCab configuration. The 2021 Ford F-150 Hybrid cost adds $4,495 to the price of the trim level chosen, because the F-150 Hybrid is not a trim level but a selected powertrain on SuperCrew F-150 trucks. At first we thought that the Hybrid would likely be its own trim level, as the Explorer or Escape, but that is not the case. As of now, you should be able to get the PowerBoost hybrid engine on every trim level as each of them can be configured with the SuperCrew cab. We hope that there will be a 2021 Ford Raptor Hybrid model as well because the combination of a separate electric motor in combination with the gasoline engine has been known to increase horsepower and torque; which would be quite a sight to see.


2021 Ford F-150 Hybrid MPG Ratings
As you may have guessed, there wasn't much news about the Ford F-150 Hybrid mpg at the time of our first reports. Initial reports suggested that the F-150 Hybrid would be a PHEV and have an all-electric range of more than ten miles, but enthusiasts were hoping this number gets bumped up after more testing. After this news spread, Ford confirmed that the F-150 Hybrid would not be a Plug-In Hybrid but a normal hybrid and will share the hybrid transmission seen in the Ford Explorer Hybrid. The Explorer Hybrid gets around 450-500 miles out of its 18-gallon fuel tank (23-27 city/26-29 highway/25-28 combined). The F-150 PowerBoost Hybrid has a standard fuel capacity of 36 gallons (extended range), and achieves a similar fuel economy to the Explorer Hybrid. The 2021 Ford F-150 Hybrid fuel economy is rated at 25 city/26 highway/25 combined for the RWD powertrain and 24 city/24 highway/24 combined for the 4WD powertrain. With the 36 gallon tank, that equates to a minimum of 864 miles on the 4x4 and a maximum driving range of 936 miles on the 4x2 powertrain.


2021 Ford F-150 Hybrid Engine, Powertrain, & Specifications
Originally, it was assumed that the 2021 Ford F-150 Hybrid would have the traditional 4.8-liter V8 engine paired with hybrid technology. However, Ford stated the F-150 Hybrid powertrain would be closely related to the 2020 Explorer Hybrid and 2020 Police Interceptor Hybrid. This hybrid powertrain would include a 10-speed hybrid transmission with either the 3.3L hybrid engine seen in the Explorer or the 3.7L gas engine paired with a hybrid motor seen in the Interceptor. Now the 2021 Ford F-150 Hybrid engine has officially been unveiled. The new F-150 Hybrid will come equipped with the all-new 3.5L PowerBoost™ full hybrid engine. The new F-150 PowerBoost hybrid engine boasts a total of 430 horsepower This new Ford hybrid engine is targeting an EPA-estimated range of 700 miles on a full tank of gas. The new 3.5L hybrid V6 engine was suppose to have the maximum horsepower and torque ratings over all 2021 Ford F-150 engines and now it is official. The new 2021 F-150 Hybrid is the strongest (aside from the 450 horsepower H.O. 3.5L EcoBoost V6 Raptor) and torque-iest F-150 ever with 430 horsepower and 570 lb-ft. of torque.


Will there be a 2021 Ford F-150 Raptor Hybrid?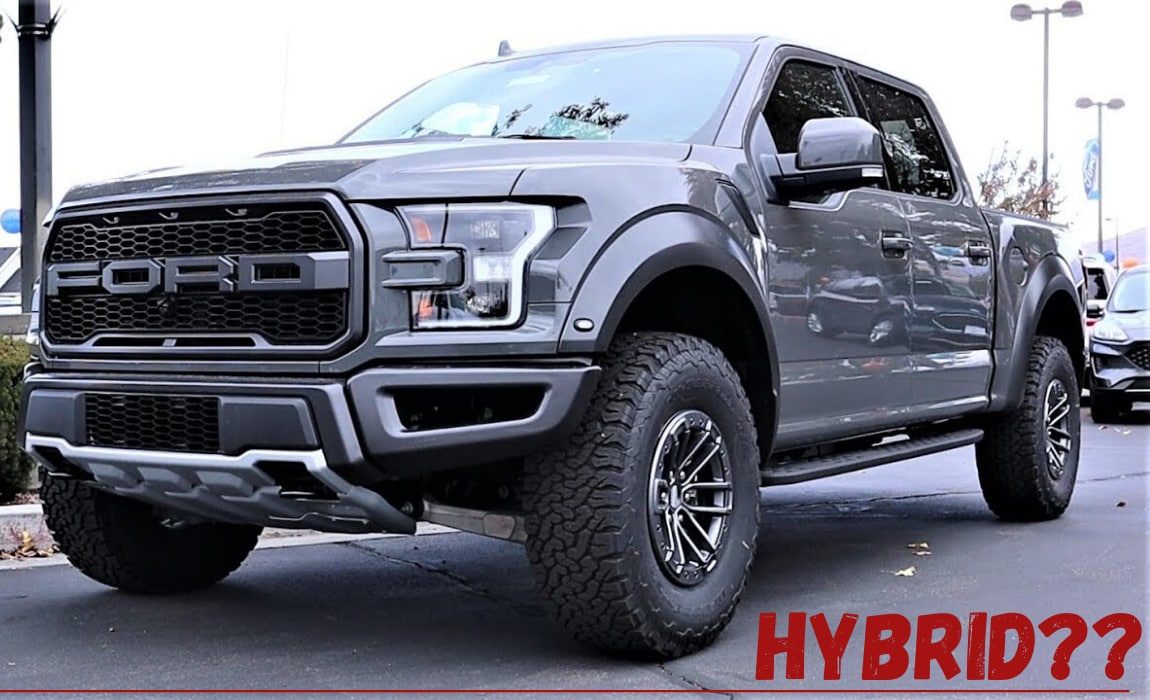 Some people have speculated that VIN decoding has revealed the presence of a 2021 Ford F-150 Raptor Hybrid model, but there has been no confirmation from Ford. We do know that there will be some powertrain changes for the 2021 model year, so now would be an excellent time for Ford to swap in a hybrid setup to test out hybrid performance going off-road.


2021 Ford F-150 Hybrid Towing Capacity & Payload Rating
At first we didn't know the exact 2021 Ford F-150 Hybrid towing capacity yet, so we looked at other hybrid models that Ford is releasing. For example, the 2020 Ford Explorer Hybrid is expected to tow up to 5,000 pounds with the class three tow package. These towing numbers are just slightly less than the standard Explorer models which tow a maximum of 5,600 pounds. with the same tow package. With that in mind, it's safe to assume that the hybrid F-150 lineup should contain close to the same towing power as the standard gas- or diesel-powered trucks. In 2020, the F-150 towing capacity ranged between 5,000-13,200 pounds. If the F-150 Hybrid was to experience a similar 10% drop in tow ratings as the Explorer Hybrid, we would have seen a towing range between 4,500-11,880 pounds. However, in this case, reality has beaten our expectations. The all-new 2021 Ford F-150 Hybrid has a towing range between 11,000-12,700 pounds. That's very impressive for the first-ever F-150 hybrid.


2021 Ford F-150 Hybrid Interior Features & Amenities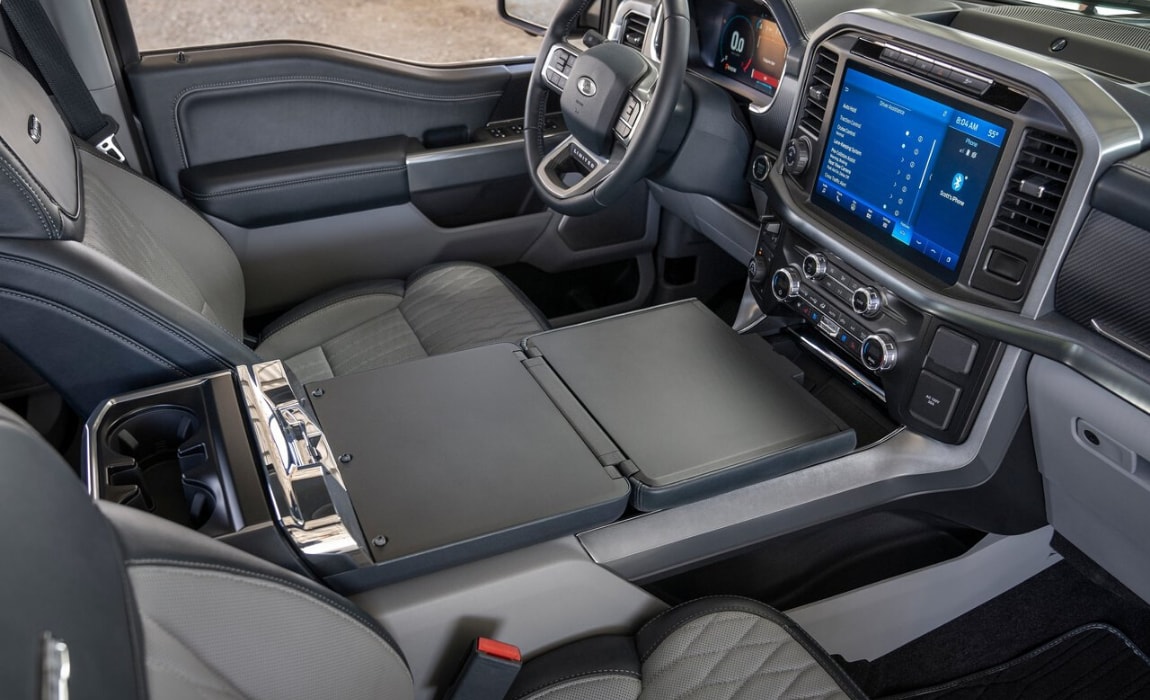 On the regular 2021 F-150 lineup, we expect larger touchscreens and some new luxury touches located throughout the cabin. We expect that these same features will carry over to the hybrid model as it is an added powertrain option (not a trim) with some additional eco-features and fuel consumption displays seen in other Ford hybrids.


2021 Ford F-150 Hybrid Exterior Design, Dimensions, & Colors
The new 2021 F-150 trucks were first only seen in spy photos, so it was difficult to tell what has changed aesthetically. Even from initial appearances, you could see that the face is more chiseled than the current lineup. The biggest changes were to be the grille and headlight design. However, from the rear of the truck, everything looks similar. Expect the same exterior colors across all F-150 models including the hybrid as well as comparable dimensions depending on the cab configuration.


2021 Ford F-150 Hybrid Cost Savings
While a 2021 Ford F-150 Hybrid will likely cost customers more up front than the entry-level F-150s, the cost-savings make up for the difference. Operational costs and fuel expenses should all be reduced as the owner continues to drive the hybrid pickup. Fuel economy alone, the F-150 Hybrid should improve city MPG by around 23%. This will translate into some pretty noticeable fuel pump savings.


2021 Hybrid F-150 vs. Non-Hybrid F-150 Differences
With a lot of mystery still surrounding the Hybrid F-150, and no concrete design or specs revealed, it's difficult to determine what all of the differences will be. The 2021 F-150 Hybrid should offer plenty of towing ability, exceptional power, and look just like the F-150 you know and love. Major differences will most likely been seen in fuel economy and tow ratings. The hybrid will achieve better fuel economy at the sacrifice of some towing power. The 2021 Ford F-150 Hybrid will be ideal for F-150 owners who don't require the maximum towing capability out of their Ford truck.


2021 Ford F-150 Hybrid Reviews & Ratings
There are no safety ratings yet on the 2021 Ford F-150 Hybrid. However, many popular publications have been talking about all of the hype. TheDrive proudly posted some spy shots of the new truck. Autoblog also discusses how the new Hybrid model should offer ten miles of all-electric power.


New Ford F-150 for Sale in Colorado Springs
Browse our inventory below of new Ford F-150 models for sale in Colorado Springs. Please reach out to us with any questions or if you would like to schedule a test drive.

View New Ford F-150 Inventory