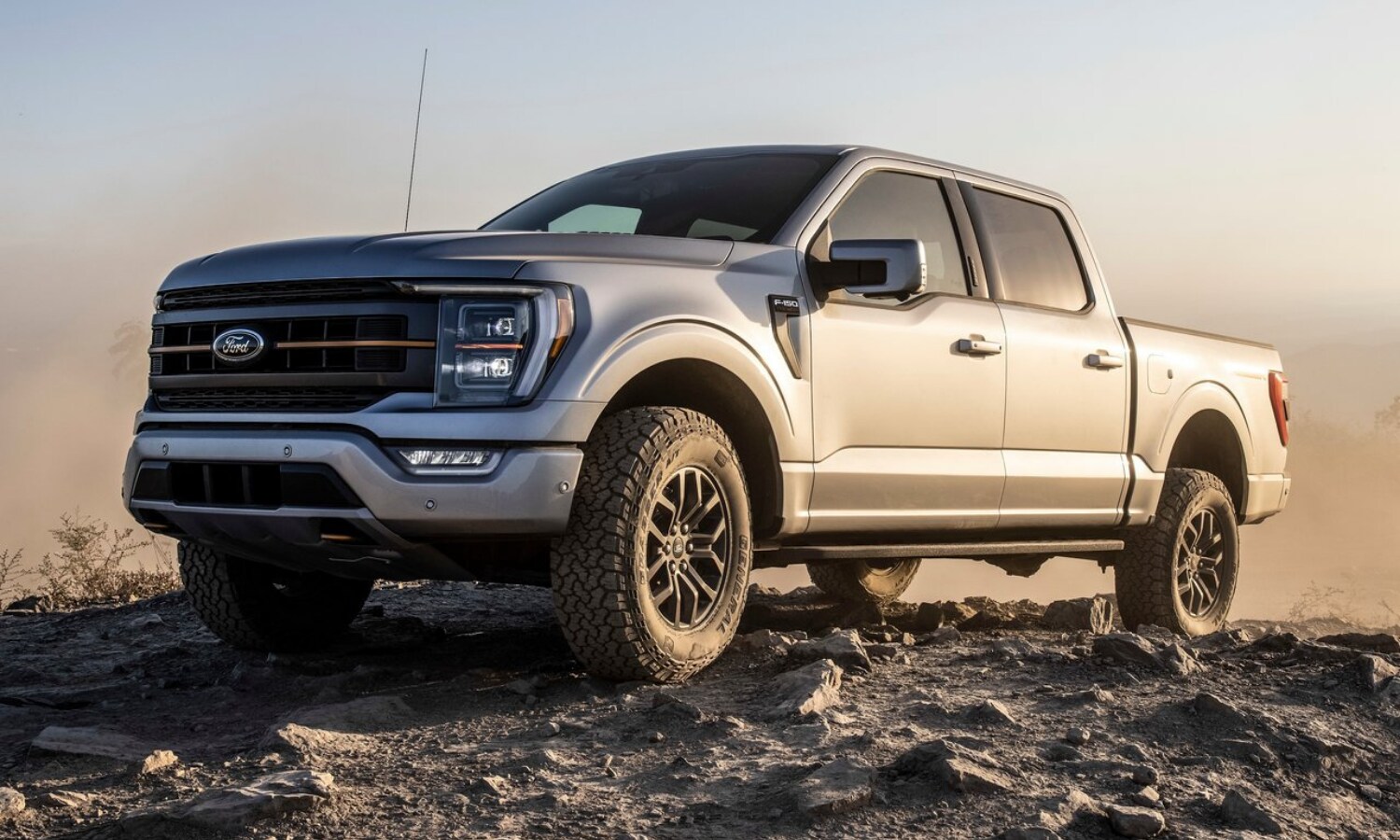 With the 2021 Ford F-150 Tremor release, enthusiasts want to know more about this latest package. Let's take a closer look at the new Ford F-150 Tremor Package. Our review looks at the new F-150 Tremor MSRP, features, specs, and latest news. We will also compare the Ford F-150 Tremor package to the STX package and the off-road Ford Raptor trim level. In the end, you will have a better idea of whether to buy an F-150 Tremor, F-150 STX, or F-150 Raptor.

Shop New Ford F-150


2021 Ford F-150 Tremor Release Date
The all-new Ford F-150 Tremor Package should release during the Summer months of 2021. You will likely be able to pre-order this Ford off-road truck in Colorado Springs as the release date gets closer.


2021 Ford F-150 Tremor Package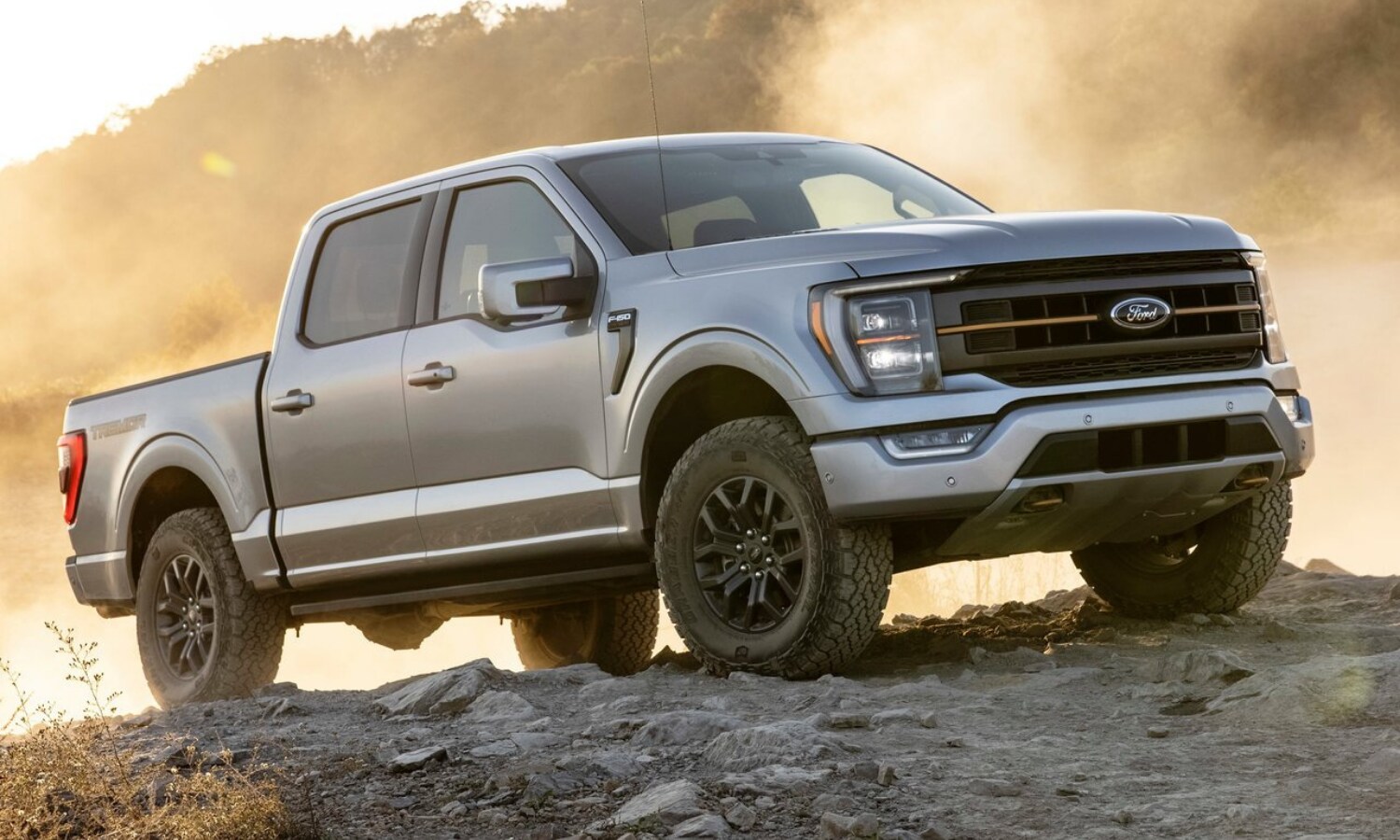 2021 Ford F-150 Tremor Price & Configurations
What's different about the 2021 Ford F-150 Tremor is that it's not actually a package, even though it is referred to as one. It's basically a new configuration offered for the latest lineup. Tremor models are available with a SuperCrew cab complete with a 5.5-foot truck bed. As of now, there is no word on exact pricing.


Contact Us About the 2021 Ford F-150 Tremor Package Today
2021 Ford F-150 Tremor Engine & Powertrain Specs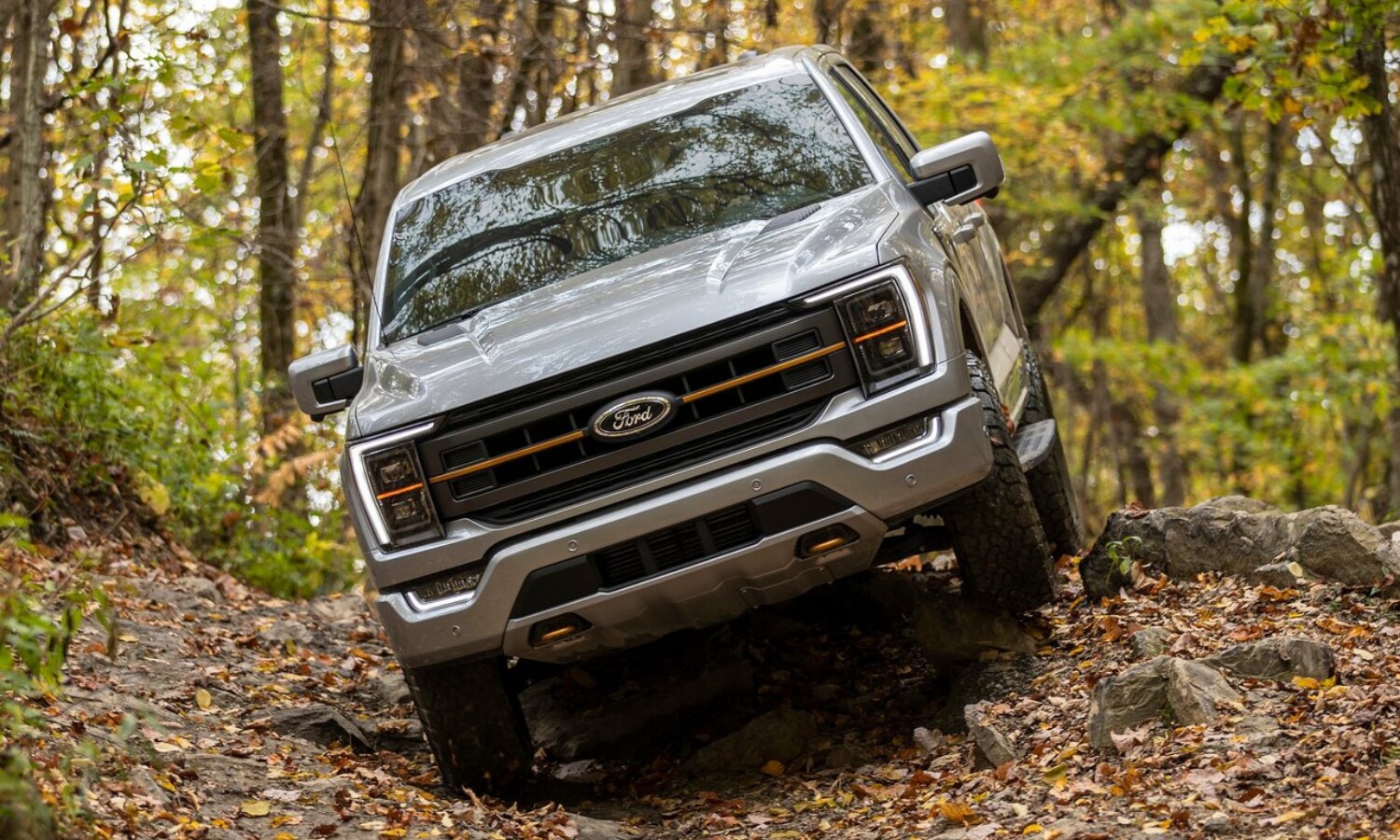 The 2021 Ford F-150 Tremor only comes with one engine, the 3.5-liter EcoBoost V6. In other F-150 configurations, this motor outputs 400 horsepower and 500 lb-ft. of torque, but those numbers might be tweaked slightly with this model. This engine pairs with a ten-speed automatic transmission and standard four-wheel-drive. Other F-150 models can achieve 20 city/24 highway mpg, but the Tremor's added equipment might change those estimates.

Shop New Ford F-150


2021 Ford F-150 Tremor 0-60 Acceleration & Top Speed
We don't have these Ford F-150 Tremor specs yet but expect them to be impressive. Check back soon for more updates.


2021 Ford F-150 Tremor Off-Road Capability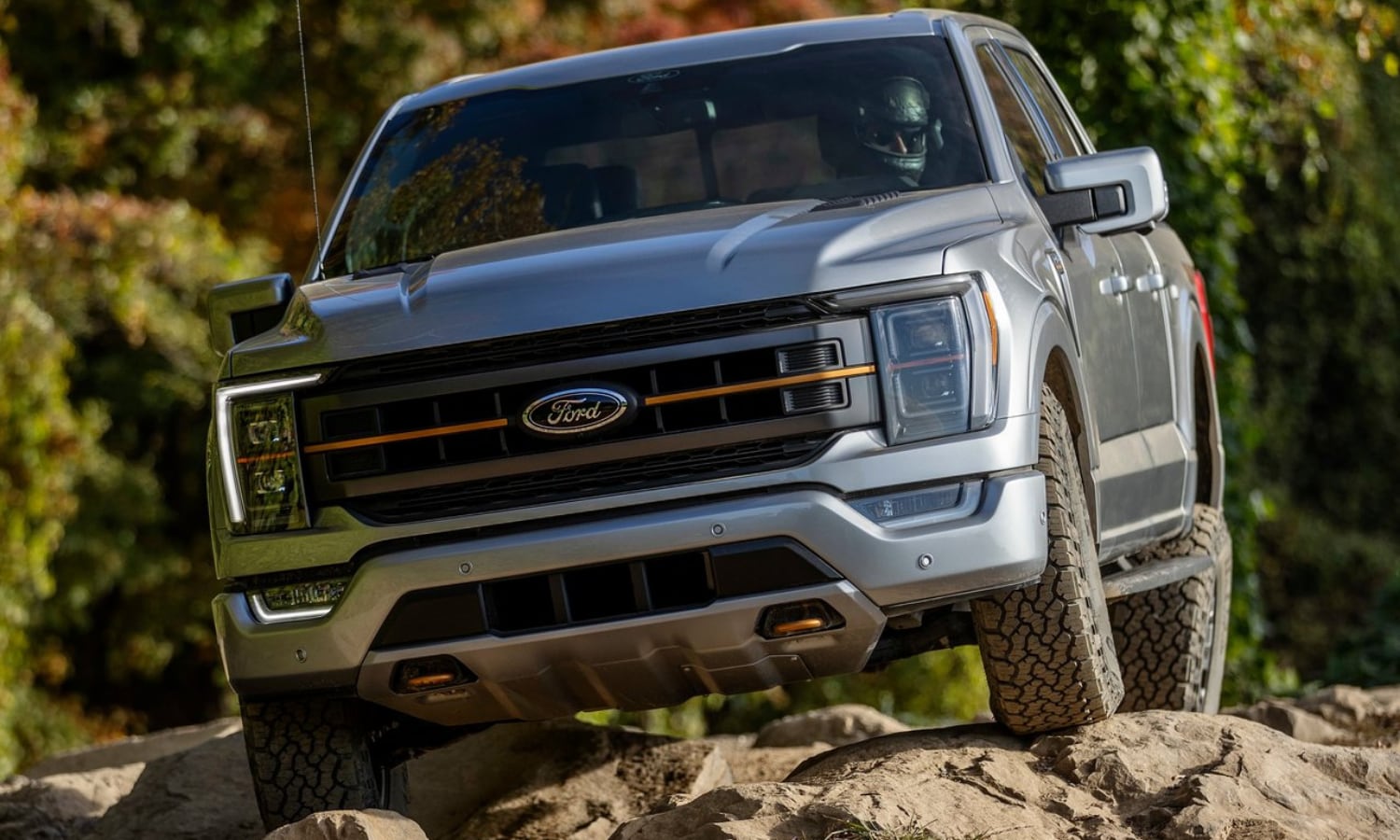 This F-150 off-road truck is built for any trail that lies ahead. The F-150 Tremor package features an upgraded suspension made with retuned front and rear springs to add more ground clearance. The revised upper control arms, plus front hub knuckles, work with the monotube shocks in the front plus twin-tube shocks in the rear for the perfect ride. Additional damping adds even more control when the off-road terrain becomes more precarious. 33-inch General Grabber all-terrain tires fit on top of 18-inch matte-finish wheels. These modifications create an approach angle of 27.6 degrees, departure angle of 24.3 degrees, and breakover angle of 21.2 degrees. Additionally, the 2021 Ford F-150 Tremor offers another 1.5 inches of total travel in the back with one more inch in the front.


2021 Ford F-150 Tremor Towing Capacity & Payload Rating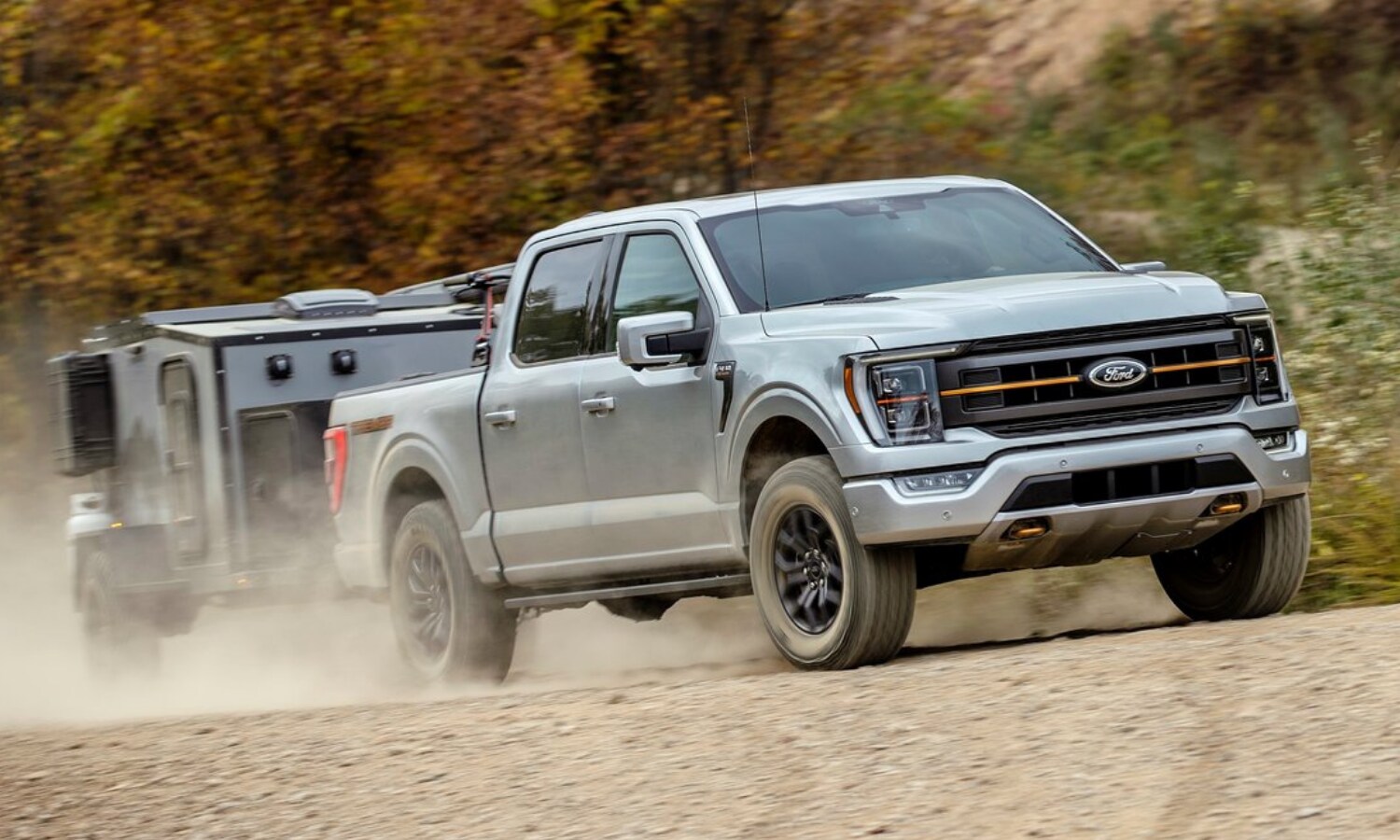 The 2021 Ford F-150 Tremor max tow rating reaches 10,900 pounds. This exceptional towing capacity ensures that you can take all of your ATVs and UTVs to the trail with you. It's also enough to handle your camper or small boat. Besides, the F-150 Tremor is ready for any job with a maximum payload rating of 1,885 pounds. Pile the truck bed full of cargo or put your ATV in the back for a weekend adventure.


2021 Ford F-150 Tremor Interior Design & Features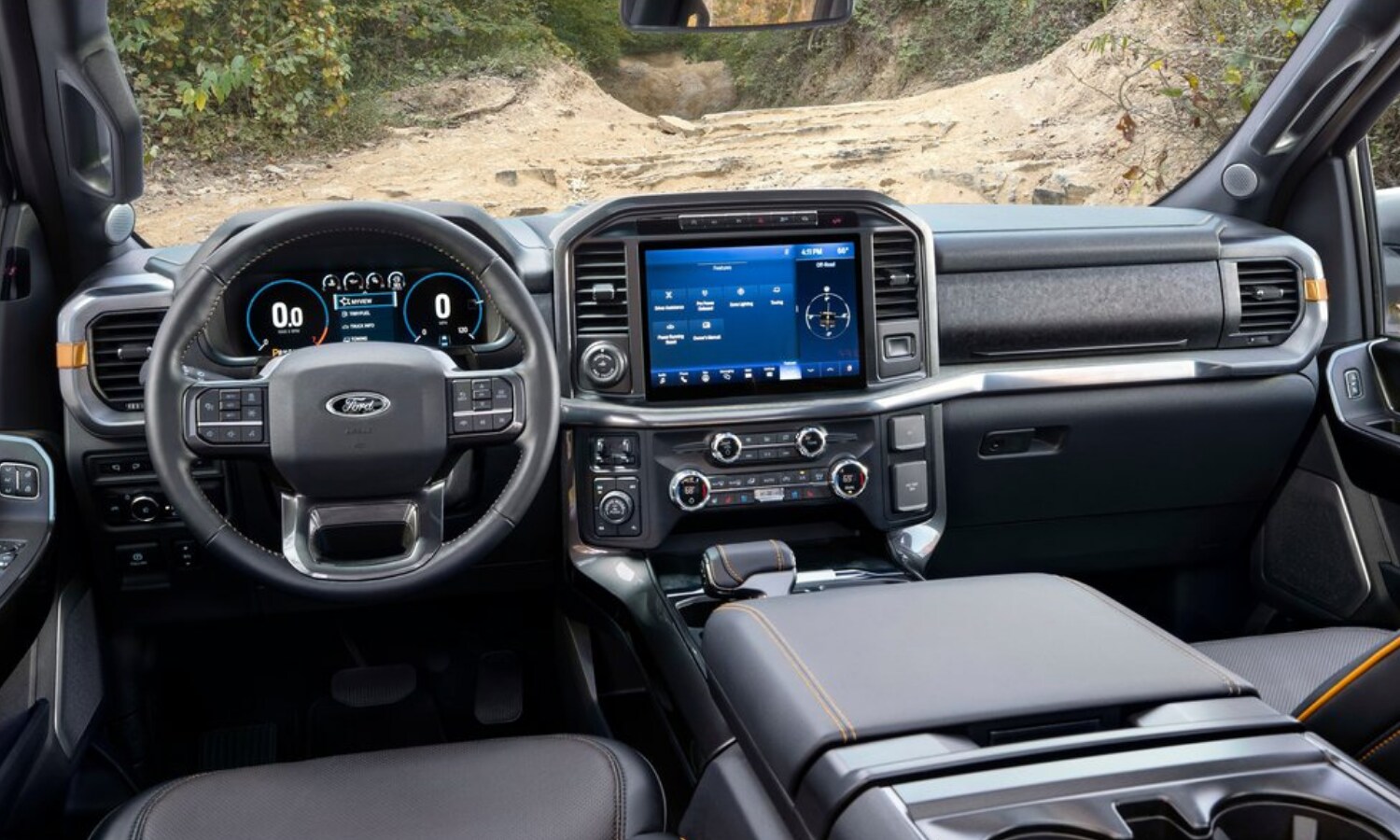 The new Ford Tremor interior comes in an Active Orange accent, complete with unique trimming for a stylish look. It also includes plenty of off-road hardware in the cabin, such as the six-position auxiliary power switch to add air compressors and winches with ease. Choose the available 360-degree camera for an in-cabin view of obstacles happening near the truck. SuperCrew trucks can hold up to six occupants, so there's no reason to leave anyone home.

Shop New Ford F-150


2021 Ford F-150 Tremor Exterior Appearance & Colors
The 2021 Ford F-150 Tremor has an aggressive, muscular look. Both the front end and hood were completely redesigned, and there's a unique grille with the blacked-out Ford oval highlighted with Active Orange. This shade of orange is the same color currently accenting the two recovery hooks on the front. Off-road running boards are located close to the truck body to minimize damage. There's also a cutout rear bumper complete with a high-flow dual exhaust that flanks two rear recovery hooks.


Was there a Ford F-150 Tremor Package Offered Back in 2014?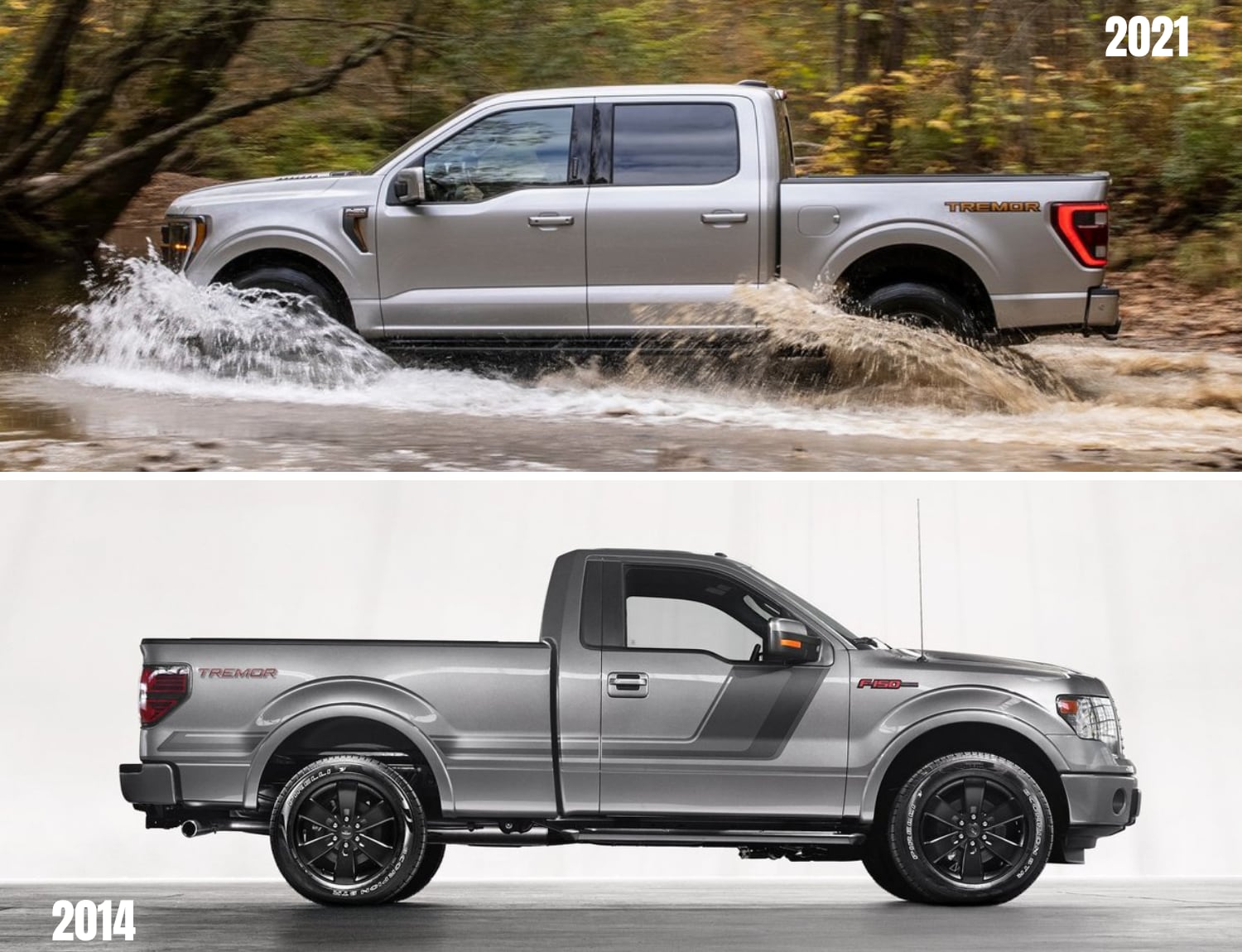 You might just be hearing the Tremor name for the first time, but Ford created a truck with the same nameplate back in 2014. The 2014 Ford F-150 Tremor wasn't designed to be an off-road truck. Instead, it was a limited-edition sport truck that was still quite impressive. The 3.5-liter engine pumped out 420 lb-ft. of torque, which helped it achieve the capability it did. While the old Ford Tremor had some sufficient ground clearance and optional four-wheel-drive, it wasn't made to handle the trails like the new 2021 Ford F-150 Tremor. Instead, it offered on-road performance, with a 0 to 60 mph acceleration time of 6.0 seconds on the 5,123-pound models and 6.4 seconds on the 5,361-pound version.


2021 Ford F-150: STX, Tremor, or Raptor?
When it comes to choosing a new 2021 Ford F-150, you have plenty of options. The 2021 Ford F-150 with the STX Appearance package is available with XL models. It only costs an additional $1,780. The STX package includes 18-inch aluminum wheels, an electronic rear-window defroster, all-season tires, body-color bumpers, fog lamps, plus a black honeycomb grille. The new Ford F-150 STX is the ideal truck to get a unique appearance without adding a ton of off-road equipment you might not use.
On the other end of the spectrum is the 2021 Ford F-150 Raptor. The Ford Raptor is meant to be a heart-thumping off-road machine. Now entering the third-generation, the 2021 Raptor has a bulkier body than the regular F-150 lineup but shares many of the same technologies and features. True to its off-road nature, the F-150 Raptor comes with a long list of off-road equipment, such as the long-travel suspension, plus available 37-inch all-terrain tires. Under the hood is a powerful twin-turbocharged V6 engine combined with standard all-wheel-drive and a paddle-shifted ten-speed automatic transmission.
If you are looking for more than an appearance package but aren't sure the Raptor is the right fit, you might prefer the new F-150 Tremor, coming soon to dealerships in Colorado Springs.

Shop New Ford F-150