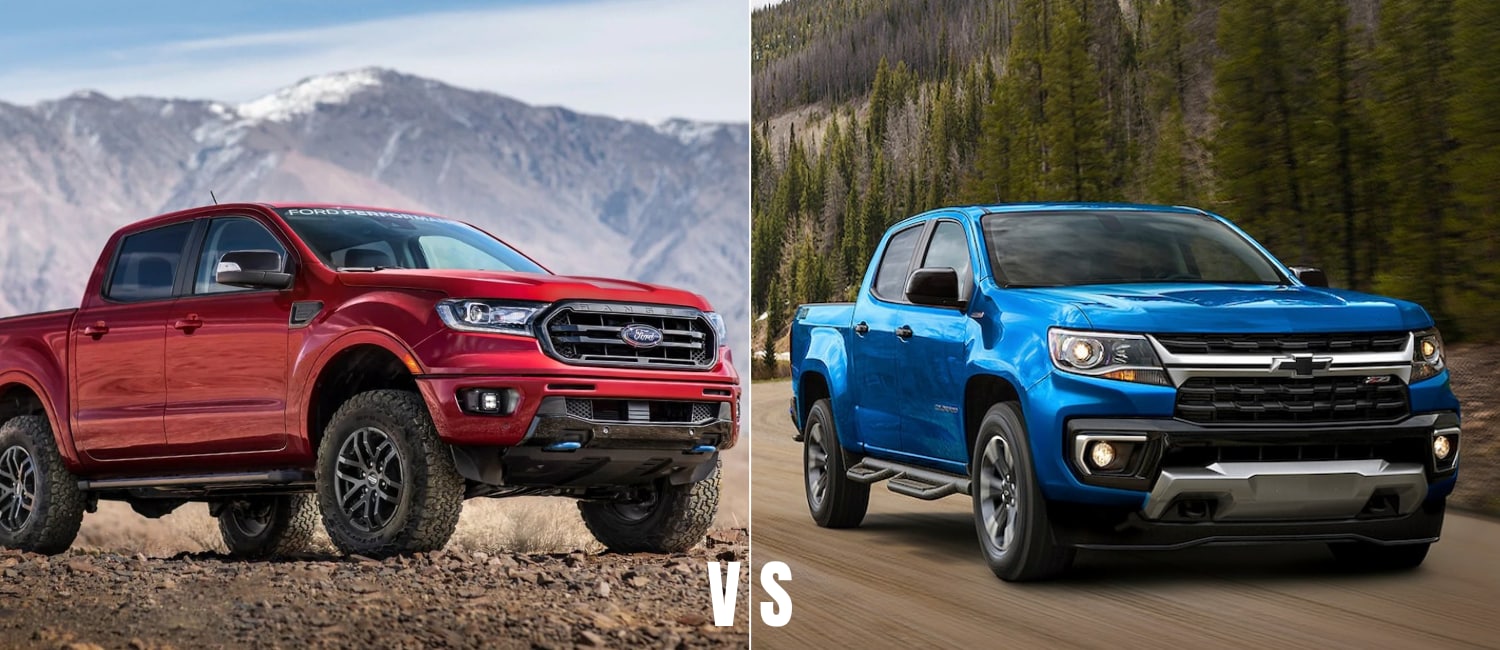 When it comes to the 2021 Ford Ranger and the 2021 Chevy Colorado, everyone wants to know which model is best. Our complete Colorado vs. Ranger review will help you determine which is the best truck for you. We will compare the Chevy Colorado to the Ford Ranger by looking at pricing, trim levels, performance specs, interior features, off-road equipment, and more.

Shop New Ford Ranger
2021 Ford Ranger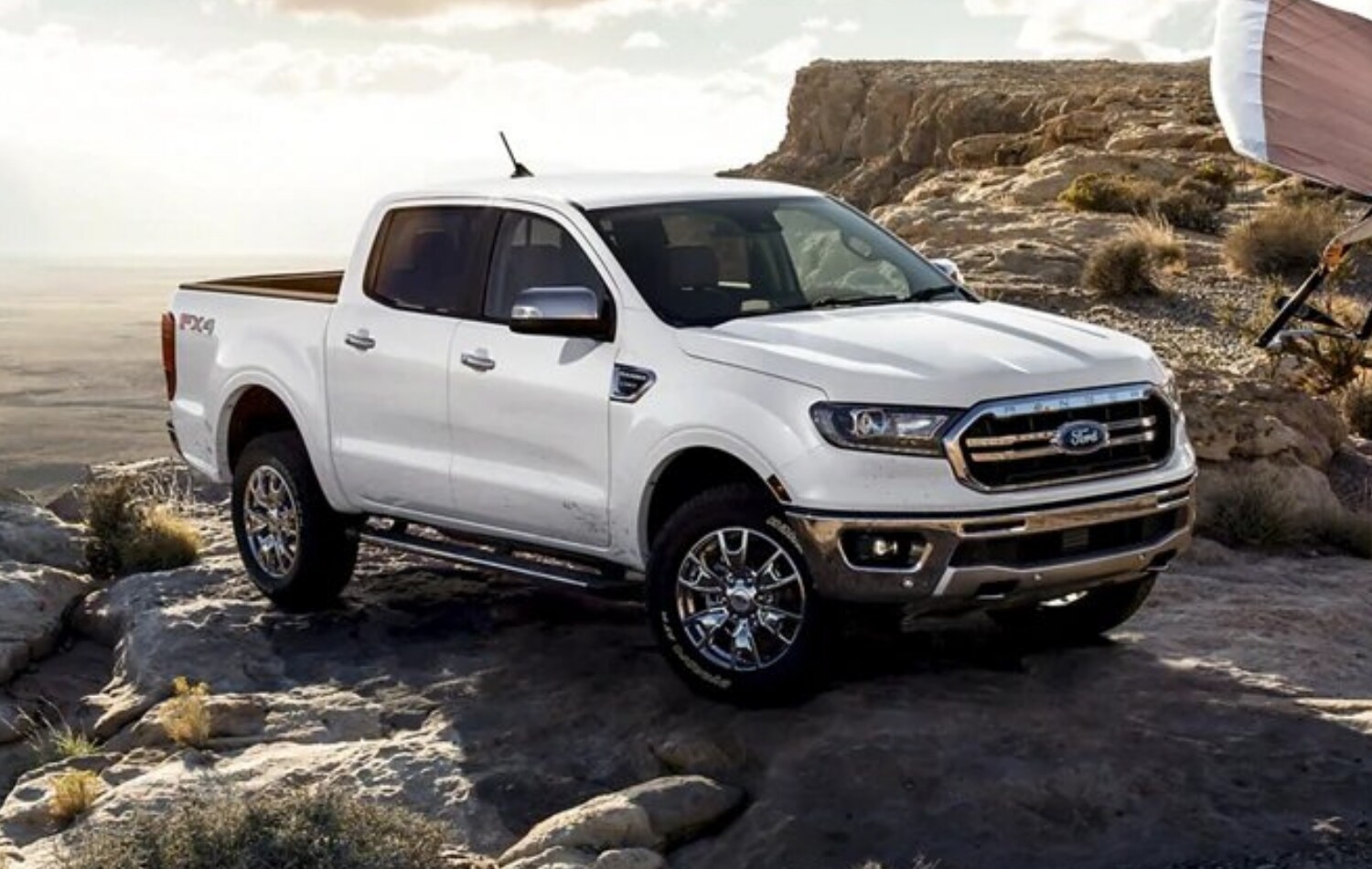 2021 Chevy Colorado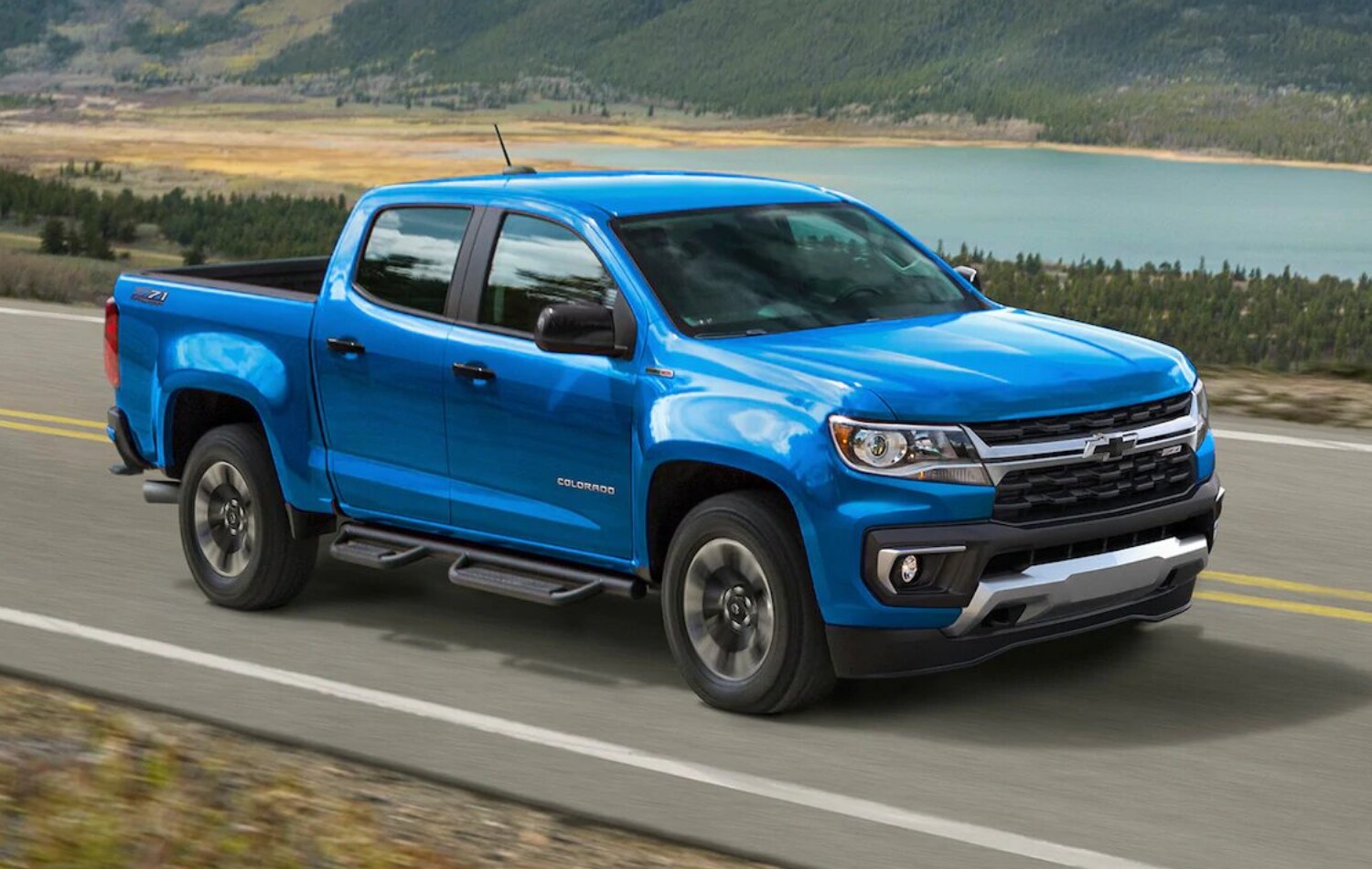 2021 Ford Ranger Price & Trims
As we perform a Ranger Colorado comparison, we see that the Ford truck has fewer trim levels, but the prices are lower.
XL ($24,820)
XLT ($28,870)
Lariat ($32,910)
2021 Chevy Colorado Price & Trims
Choosing the Ranger or Colorado might come down to pricing, with the Chevy starting at a higher price.
WT ($25,200)
LT ($27,700)
Z71 ($33,800)
ZR2 ($41,600)
Contact Us About a New Ford Ranger Today
2021 Ford Ranger Tremor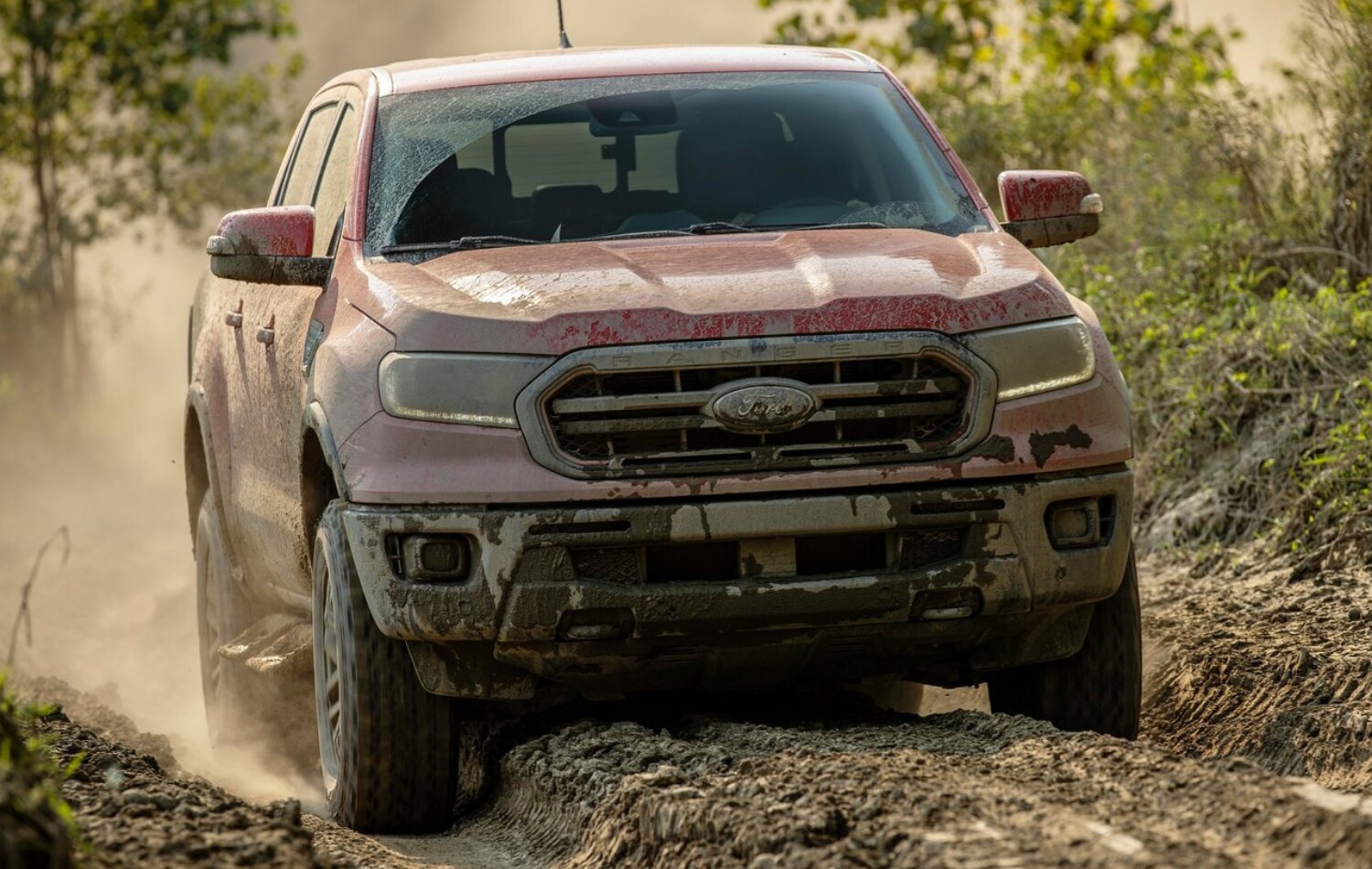 The new 2021 Ford Ranger Tremor is the most-capable Ranger yet, even more so than the FX4 package. It includes more ground clearance, an upgraded suspension, and 32-inch Continental General Grabber A/TX all-terrain tires.
2021 Chevy Colorado ZR2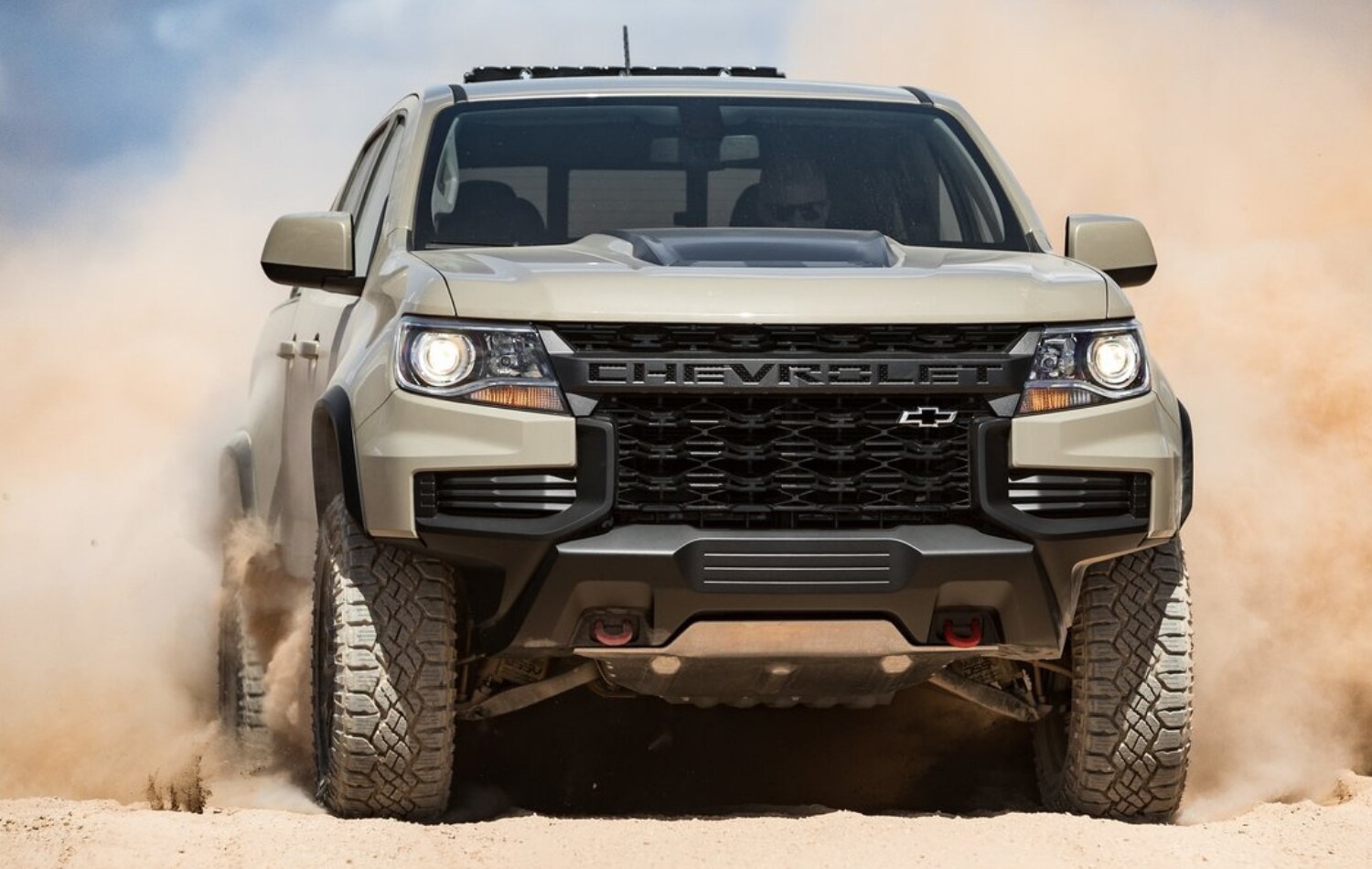 The Colorado ZR2 vs. Ford Ranger comparison shows that while this is also an off-road-minded truck, it can't compare with the Ford. Yes, it is the most rugged in the Chevy Colorado lineup, but it doesn't come with the Tremor's off-road equipment.
2021 Ford Ranger Interior Design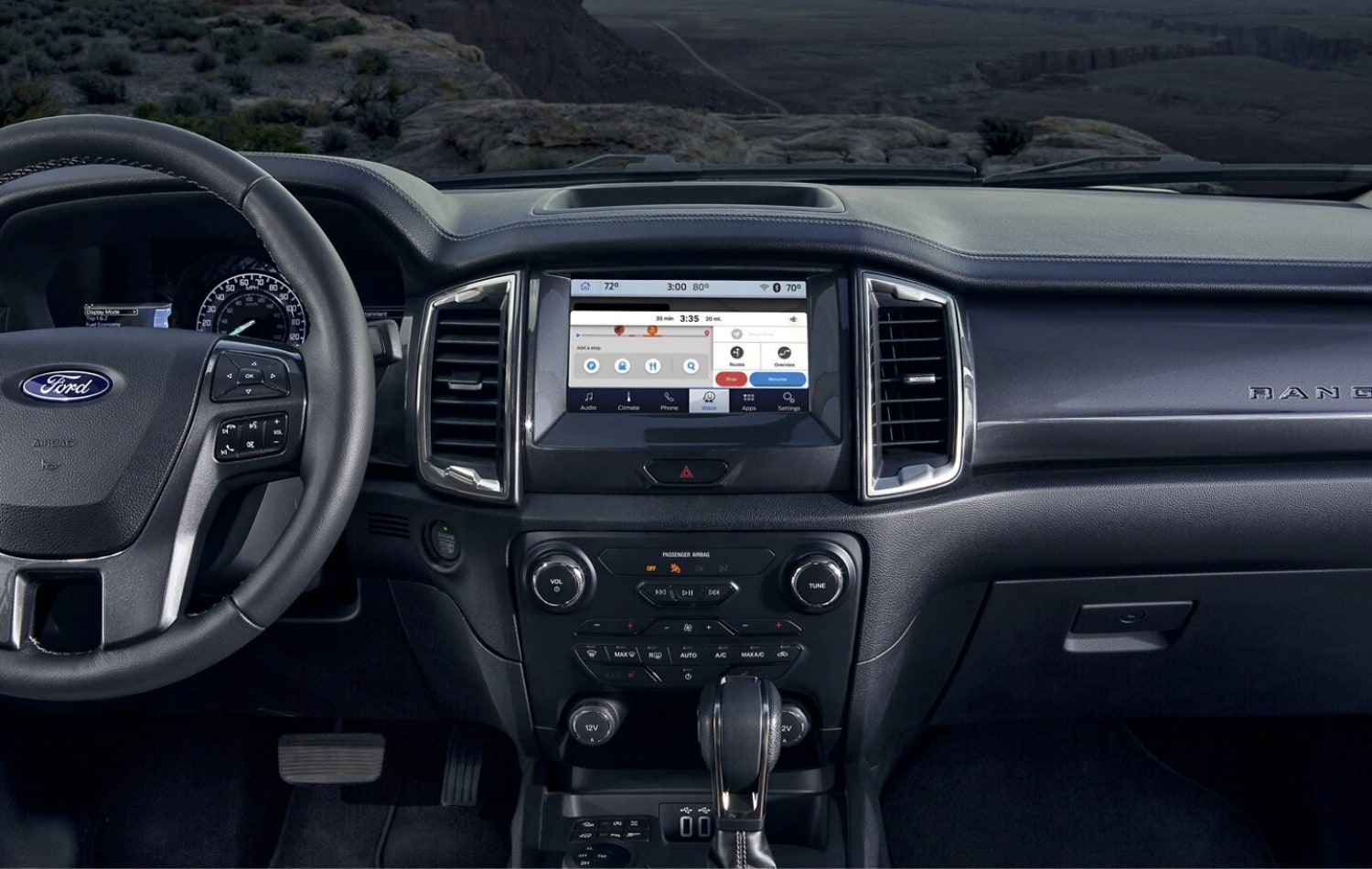 Inside the 2021 Ford Ranger SuperCab, you have room for four people, but you can fit five in the SuperCrew models. Standard features include a USB port, Bluetooth, a four-speaker sound system, and a Wi-Fi hot spot.
2021 Chevy Colorado Interior Design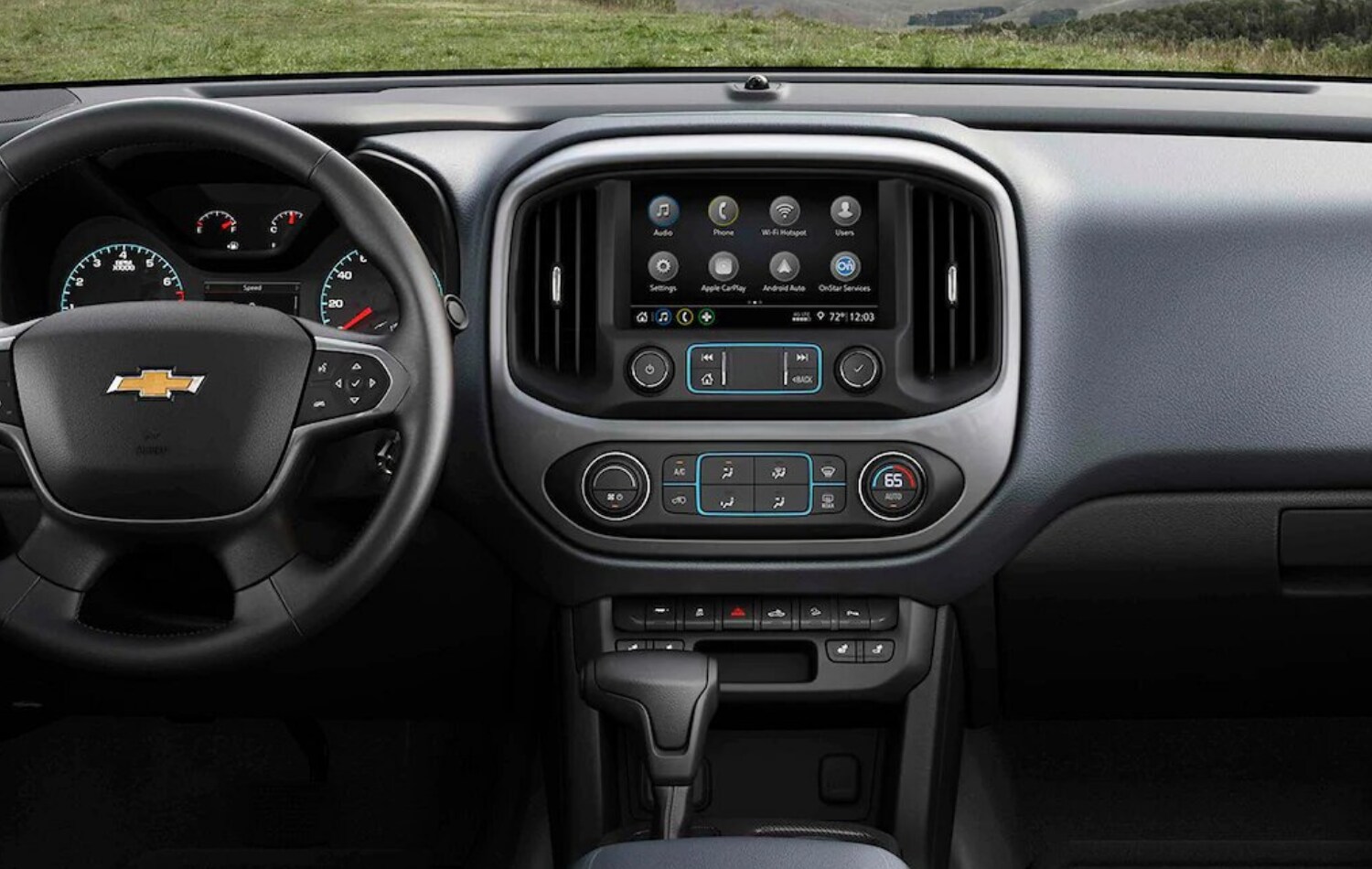 You can fit four to five people in the new Chevy Colorado, with standard interior features including a seven-inch touch screen, satellite radio, Android Auto, Apple CarPlay, and a six-speaker sound system.
2021 Ford Ranger Exterior Dimensions & Colors
The 2021 Ford Ranger dimensions measure 211″ L x 78″ W x 71-72″ H. You have the option of two truck bed sizes: 5-ft. or 6-ft. The Ranger SuperCrew cab is equipped with a five-foot bed, and the SuperCab is complete with a six-foot bed. There are also nine exterior color options available.
2021 Chevy Colorado Exterior Dimensions & Colors
The 2021 Chevy Colorado exterior dimensions measure 212-225″ L x 74-77″ W x 70-73″ H with a 6-foot-2-inch or a 5-foot-2-inch bed. You can also choose between seven exterior paint colors.
2021 Ford Ranger Engines & Powertrain
The 2021 Ford Ranger comes equipped with a 270-horsepower 2.3-liter turbo-four engine that produces 310 pound-feet of torque. This engine pairs with a ten-speed automatic transmission. When equipped with rear-wheel-drive, the new Ford Ranger truck is rated at 21 city/26 highway mpg. Opting for four-wheel-drive only changes that fuel economy rating to 20/24 mpg.
2021 Chevy Colorado Engines & Powertrain
The new 2021 Colorado comes with a 200-horsepower 2.5-liter four-cylinder engine, but there's also a 308-horsepower 3.6-liter V6 and a 181-horsepower 2.8-liter four-cylinder turbodiesel. You also have a choice between a six-speed or eight-speed automatic transmission. The base engine with rear-wheel-drive provides 21/26 mpg, while a four-wheel-drive model is rated at 20/24 mpg.
2021 Ford Ranger Payload & Towing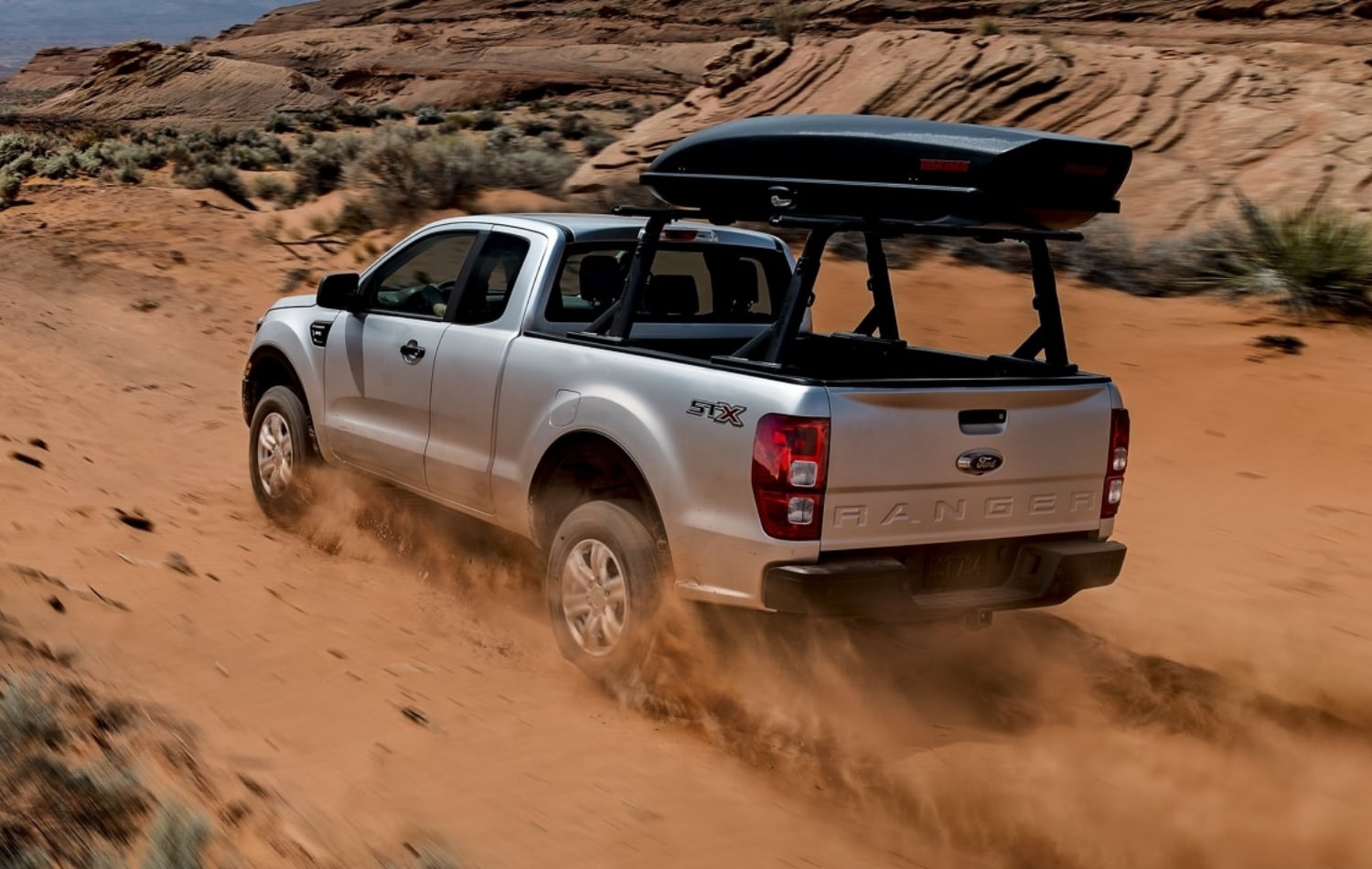 Looking at the Ford Ranger or Colorado, you see that either truck is capable. The new Ranger can tow up to 7,500 pounds and haul up to 1,860 pounds, which is more than enough to get the job done. When you factor in the lower starting price of a new 2021 Ford Ranger, you are looking at some potential savings while still equipping yourself with a truck that handles your needs.
2021 Chevy Colorado Payload & Towing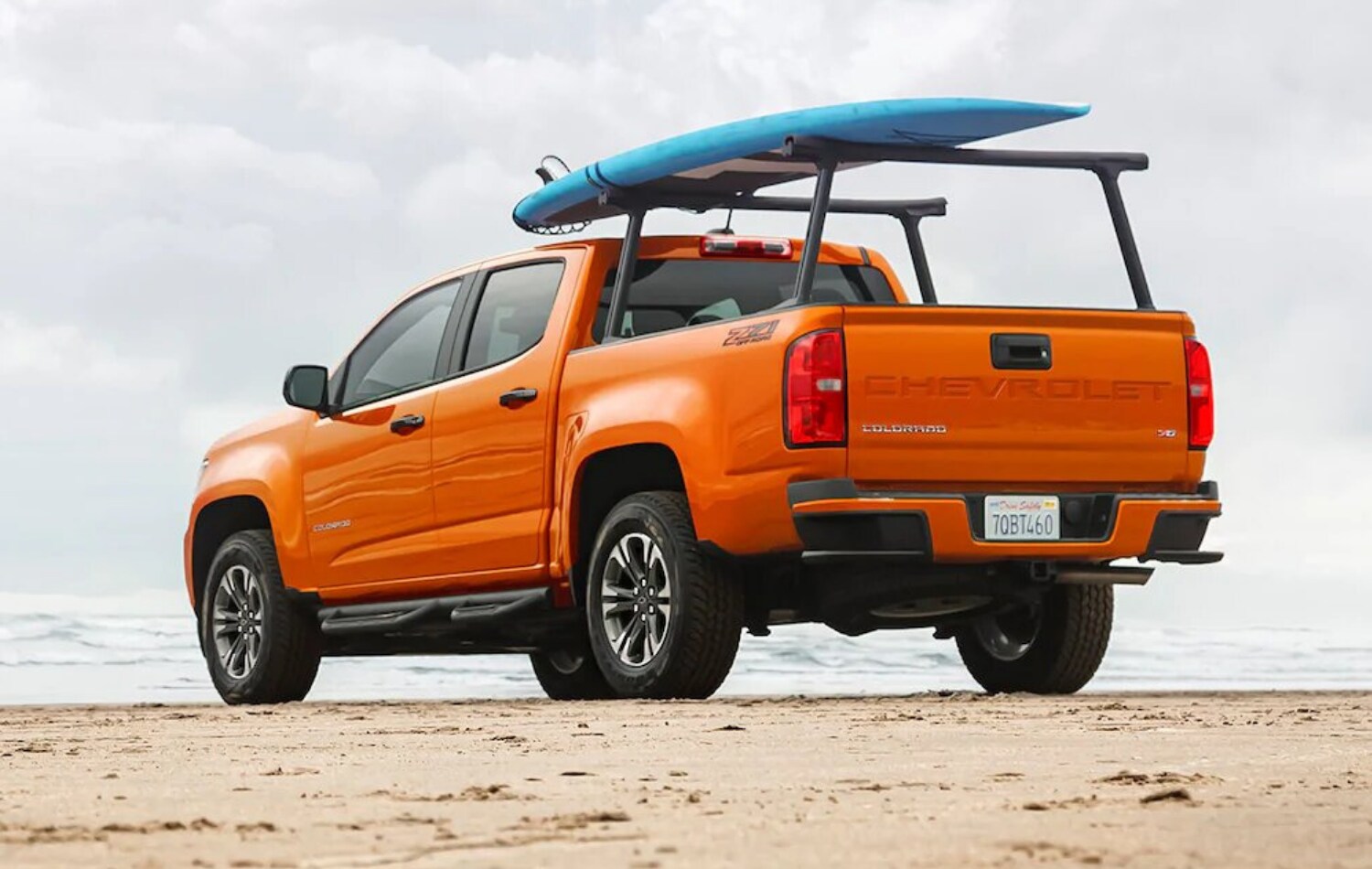 The choice of Ford Ranger vs. Chevy Colorado should come down to capability. The Chevy Colorado truck can only haul 1,578 pounds, which is nearly 300 pounds less than the Ranger. While it is capable of towing up to 7,700 pounds, the base model only handles 3,500 pounds. If you want the maximum tow rating, you will have to spend a decent amount of money on a higher trim level.
2021 Ford Ranger Safety Features & Ratings
You want to stay safe when you head on the road, and the new Ford Ranger provides everything you need. Standard safety features include a rearview camera, MyKey, automatic emergency braking, and forward-collision warning. You can also opt for cruise control, parking sensors, lane departure warning, adaptive cruise control, blind-spot monitoring, lane keep assist, plus rear cross-traffic alert with trailer coverage. The 2021 Ford Ranger received four Good crash test ratings from the IIHS, but the NHTSA has not issued ratings yet. However, we expect these ratings to be favorable.
2021 Chevy Colorado Safety Features & Ratings
With a 2021 Chevy Colorado, you won't get as many standard safety features, though the truck does come with a rearview camera and the Teen Driver system that allows you to monitor your young driver's time behind the wheel. If you want more protection, consider adding adaptive cruise control, forward-collision warning, rear parking sensors, and lane-departure warning. The 2021 Chevy Colorado only received three Good crash test safety ratings from the IIHS and a 4-star safety rating from the NHTSA.
New Ford Ranger or Chevy Colorado: Which Should I Buy?
As you decide if you should buy a new Ford Ranger or Chevy Colorado, there are some main considerations to think about. First, you can pay less for a new Ford Ranger, especially if you choose the base model. Aside from that, the top-of-the-line model is nearly $10,000 less than the top ZR2 Colorado trim. The new Ford Tremor provides all of the off-road power you are looking for in a compact truck. While both trucks have similar interior qualities and amenities, the Ford Ranger pickup is slightly smaller, making it easier to navigate and handle urban driving situations. While the Chevy Colorado can tow more if you are willing to spend more, it hauls nearly 300 pounds less than the Ford Ranger. There are also more standard safety features included with the new Ranger, making it the all-around best choice if you are in the market for a compact pickup.

Shop New Ford Ranger