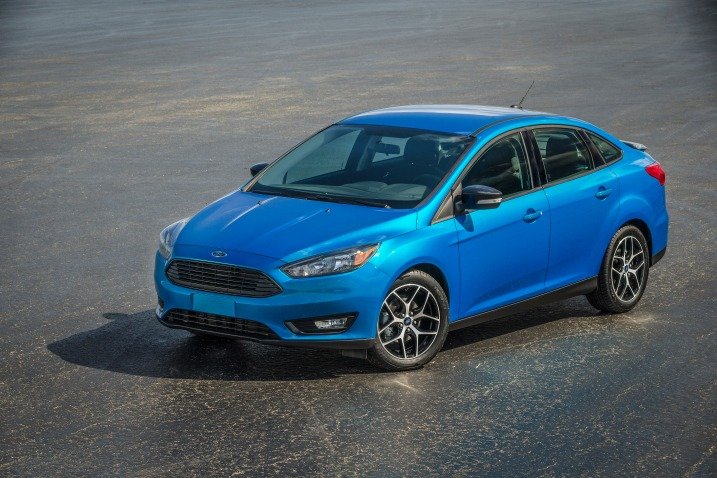 Take a look around during your next commute. Whether it is a suburban SE Hatch, a Focus Electric parked beside you at work, or the Focus ST weaving through highway traffic, the Ford Focus models' collective presence is undeniable. Cars in the Focus family are everywhere for a reason, too. There's something assuring about ordering customized vehicles from a dependable brand. Each Focus is engineered from a time-honored design to stand on its own sans extra features. There is nothing wrong with a few state-of-the-art bells and whistles, though.
The rearview camera is a great example. Most driving time is spent moving forward, but no motorist can afford to take the Reverse gear for granted. Time spent slowly backing up can be critical, which is why this feature comes standard. A video feed of whatever is behind your vehicle will appear in the center stack. When you are in a forward gear, Ford's electric power-assisted steering (EPAS) enables smooth vehicle guidance, while AdvanceTrac® electronic stability control (ESC) makes hard-braking situations more manageable.
Even filling up at the pump is more convenient now! Forget the hassle of gas caps with the Easy Fuel® capless filler. Of course, the gas-free Focus Electric does not need one. Our Electric model comes equipped with a charge port instead. The available 240V Home Charging Station even allows for battery recovery in as little as 3.6 hours.
Anyone who plans to lend out their Focus will appreciate receiving both a main (Admin) key and a MyKey® with their purchase. The main key's owner can set speed constraints, radio settings, and a seatbelt reminder for secondary drivers or valets. Once they activate your vehicle with their MyKey®, a restricted driving mode kicks in. Intelligent Access with push-button start on many models has also been implemented to reduce fumbling. There's no more need to fish through your pocket or bag for the key. As long as you have it in the cabin with you, simply press the brake and tap the start-stop button to activate your Focus. The 21st-century is in mind during Ford's crafting process.
Contact us at Phil Long Ford of Chapel Hills to learn more about Ford's quality sedans, and schedule a test drive. Then, do yourself a favor and come visit us!